BB asks banks to see 'cash flow' of clients before rescheduling loans
BI Report || BusinessInsider
Published: 20:36, 3 August 2022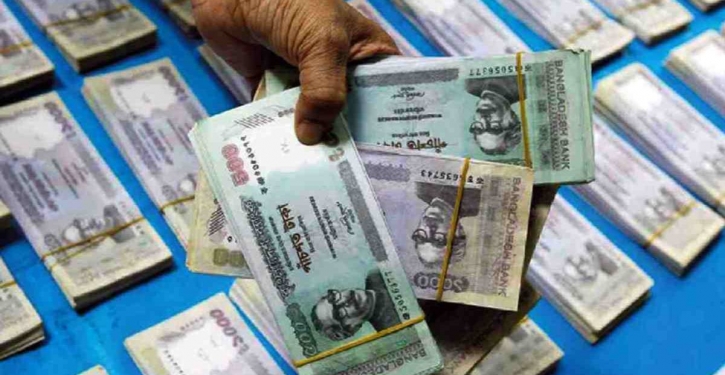 Photo: Representational
Bangladesh Bank (BB) has asked all scheduled banks operating in the country to see the 'cash flow' of a defaulted borrower before rescheduling any loan under the new policy issued three weeks ago.
The central bank clarified this in a new circular issued on Wednesday.
"Banks shall review the borrower's cash flow statement and audited balance sheet (if necessary) before fixing the installments of the rescheduled or restructured loan," said the BB circular.
After following the due diligence, if a bank thinks that the loan can be rescheduled, it can go ahead, otherwise, the bank will take action against the borrower as per laws, said the circular.
On July 18, the BB in a master circular offered defaulters rescheduling of their loans by repaying only 2.5 percent to 4.5 percent of their outstanding loans, down from the previous 10-30 percent.
Defaulters who will avail of the facility will also get 5 to 8 years to repay the loans.
After BB issued the circular on July 18, the media highlighted the issue in their publications. On the following day, the central bank decided to brief the media on the issue.
Md. Serajul Islam, executive director and spokesperson of BB, said that default loans will reduce because of the new circular. He also said the facility has been given to businesses as they are facing fresh difficulties in the wake of the rising prices of raw materials, commodities, and energy.
He said as the power to regularise loans has been given to the banks, influential businessmen will now return their loans. At the same time, Bangladesh Bank is hopeful that the defaulted loans will also come down, he claimed.
Islam also said that from now on, the board of directors of respective banks will be responsible if any loan goes bad. Since the board of directors of a bank has been given independence, rescheduling of default loans will also be given by the board.
"Banks will decide how to reschedule a defaulted loan as they know their customers better," said the BB spokesman. "It is up to the banking and financial institutions to decide what benefits will be given to a defaulter."
He also said the central bank's job is not to give benefits to the defaulters as the BB does not know a bank's clients. However, he said the central bank will supervise and take action if irregularities are found.
The government and the BB offered businesses 30 stimulus packages worth around Tk 2 lakh crore to ride out the impacts of the Covid-19 pandemic. Also, the central bank gave loan moratorium facilities for all borrowers amid the pandemic and the facility has been extended further in June this year to help the businesses combat a new challenge – the Russia-Ukraine war.