Money robbed, embezzled should be identified as 'defaulted loan': BB
BI Report || BusinessInsider
Published: 18:20, 4 October 2021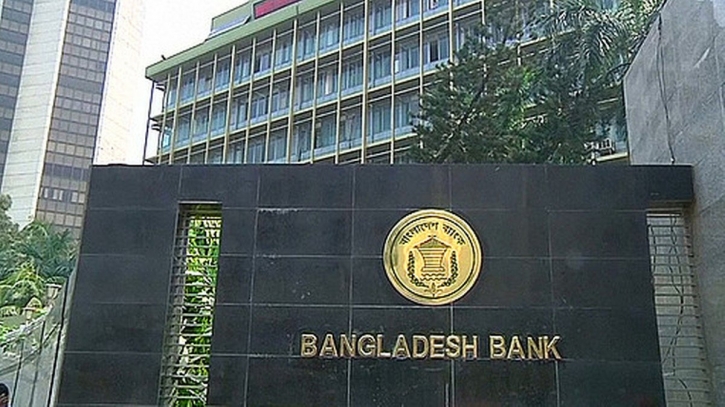 Bangladesh Bank, the central bank of the country. UNB File Photo.
Bangladesh Bank has said in the event of any bank robbery, fraudulent transaction or embezzlement of fund, commercial banks must immediately designate the fund as 'defaulted loans.'
At the same time, necessary provisions have to be made against that amount, an official of Bangladesh Bank said.
Bangladesh Bank on Sunday issued a circular in this regard and asked the chief executives of financial institutions to comply. These guidelines took effect last month, the official said.
If the clients did not repay outstanding at the end of the term, it would get 'defaulted' after 3 or 6 months (in case of a current loan). For a term loan, unpaid part will be considered 'defaulted' after 6 or 9 months, the circular said.
If the new guidelines are implemented, the amount of defaulted loans of financial institutions will increase. At the same time the amount of provision will also rise. This will block the large sums of money of financial institutions with the BB. As a result, provision and capital deficit are expected to increase further.
A provision can be a liability of uncertain timing or amount. A liability, in turn, is a present obligation of the entity arising from past events, the settlement of which is expected to result in an outflow from the entity of resources embodying economic benefits, according to Wikipedia.
Though it is often thought to be, a provision should not be considered to be a form of savings. Examples are; income tax liability, product warranty, environment restoration, etc.
According to the new guidelines of the BB, the amount of money lost due to fraud, robbery or embezzlement should be determined immediately and designated as defaulted fund. If the analysis shows that there is any possibility of recovering the money, then they should be classified as suspicious or defaulted. In contrast, 50 percent provision should be kept. If there is no possibility of getting it back, it could be categorized as 'uncollectible evil' or 'loss.' On the contrary, provision should be kept 100%.
According to the Financial Institutions (FIs) insiders, banks and financial institutions apprise BB of various loan classification and provision positions every three months. The July-September quarter report will be sent in the first week of November. At that time, the meaning of counterfeiting should also be identified and the report should be sent as a defaulter. Provisions must be kept at the same time.
It is worth citing here that major events of frauds have already taken place in 7 financial institutions in the country. Through this, about Tk 6,000 crore has been laundered elsewhere. From now on, those funds will have to be classified as per new rules.
The circular further said that the expenditure identified as 'loss' should also be classified as 'bad' and provision should be made for it.
If the advance pay, allowances, travel expenses, entertainment expenses, advertising expenses, business development expenses remain inconsistent for 12 months or more, it should be classified as 'bad'. For this, one hundred percent provision has to be kept. However, this provision will not be effective within the first 12 months.
The circular says that if there seems to be any kind of uncertainty in the legal system for the recovery of any loan or lease or property, it should be marked as suspicious and 50 per cent provision should be made against it. And, if there is a possibility of non-recovery, it could be dubbed 'bad loan' and a hundred percent provision should be made against it.