CPD for roadmap of 'zero tolerance' towards tax, loan defaulters
BI Report || BusinessInsider
Published: 20:31, 12 April 2022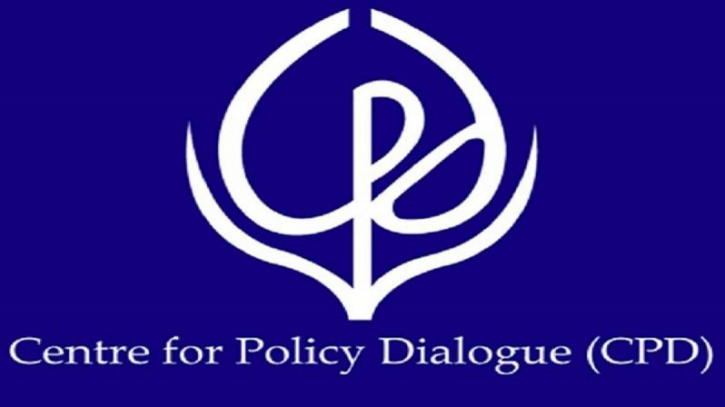 CPD logo
Private think-tank Centre for Policy Dialogue has said it wishes to see a roadmap of zero tolerance towards the tax evaders and loan defaulters in the next budget ahead of the national elections.
The tax and loan defaulters are a few compared to the entire population. Therefore, it should not be a problem for the government to announce a zero tolerance against those defaulters," Distinguished Fellow and Professor Mustafizur Rahman told reporters after a CPD presentation on the ensuing national budget.
CPD Executive Director Dr Fahmida Khatun presented the recommendations for incorporation into the budget on Tuesday during a press briefing at CPD's office in Dhaka.
"If we see the opposite, the tax defaulters take facilities of black money whitening while the loan defaulters take more loans from the banks or authorities are writing off loans, that would not be desirable," he said.
While dwelling on Sri Lankan economy he said the IMF has declared to provide more loans to Sri-Lanka and China decided to rebate loans for Sri Lanka, he added.
CPD Research Director Dr Khondaker Golam Moazzem said, "We want to ensure that no financial facilities to tax and loan dodgers ahead of the National election are being awarded".
Moazzem further said, "We hope the government will take strong actions against those people ahead of the national election."
CPD wants to continue reforms in the financial and revenue sectors in the next budget announcement, he said .
"But it is unfortunate that the government does not pursue any financial sector or banking sector reform ahead of the national polls."
CPD Executive Director Dr Fahmida Khatun said if the government brings everything under use of technology, corruption and nepotism will lessen.
"We have inefficiency in revenue collection and expenditure. With the help of technology, we could better implement our budget," Dr Fahmida said.
She suggested increasing the revenue collection by eliminating inefficiency of the National Board of Revenue as well as increasing the use of technology could be applied.
CPD hopes that the government will look at FY23 budget as an opportunity to secure the well-being of the marginalised people, revive the Covid-impacted economy and stimulate private sector investment.
Raising the well-being of the people, extending and scaling up of social safety net programmes have been proposed by the CPD, particularly in view of the adverse footprints of the pandemic.
In order to contain the budget deficit, the economic think-tank has proposed measures to enhance domestic resource mobilisation and raise both capacity and efficacy of public expenditure.