Tk 10.97cr toll collected from Padma Bridge in 3 days
Published: 20:42, 10 July 2022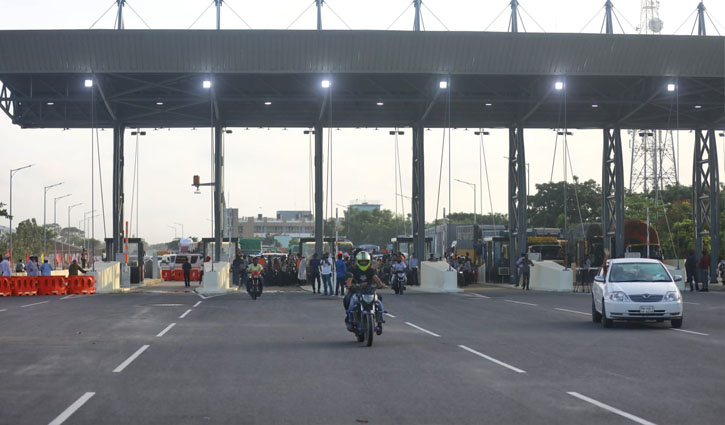 Vehicles going through Padma Bridge toll plaza. Photo: Business Insider Bangladesh File Photo
The government has earned Tk 10.97 crore in revenue from tolls collected from vehicles that crossed the Padma Bridge in a total of 72 hours.
Tk 10.97 crore was collected from 12:00am on Thursday to 11:59am on Saturday, according to Bangladesh Bridges Authority.
A total of 74,222 vehicles crossed the Padma Bridge during this period.
Earlier, Prime Minister Sheikh Hasina formally inaugurated the bridge on June 25 and it was opened to traffic the next morning.