Experimental lights lit on Padma Bridge
Published: 22:14, 4 June 2022 Update: 18:36, 23 June 2022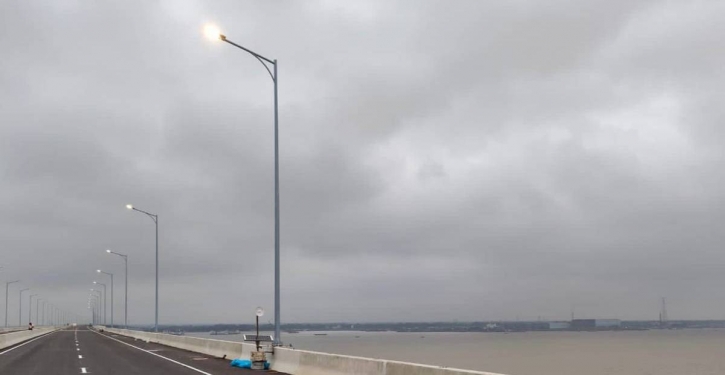 Photo: Collected
Experimental lights were lit up on the much-awaited Padma Bridge on Saturday afternoon.
Dewan Md Abdul Quader, the executive engineer of Padma Bridge, said they have tested lights at 10-12 lampposts from pillar 14 to pillar 19 at Munshiganj end.
Around 5-6 days were needed to experiment with all the lights of lampposts of the bridge, he added.
According to the Padma Bridge authority, lights have been installed at 415 lampposts of the bridge.
Munshiganj Palli Bidyut Samity has already completed the work of the electricity connection from the No-1 pillar at Mawa end.
On the other hand, Shariatpur Palli Bidyut Samity has completed the electricity connection work on the bridge at the Jazira end.