Risk factors ahead for Bangladesh
BI Report || BusinessInsider
Published: 04:21, 30 July 2021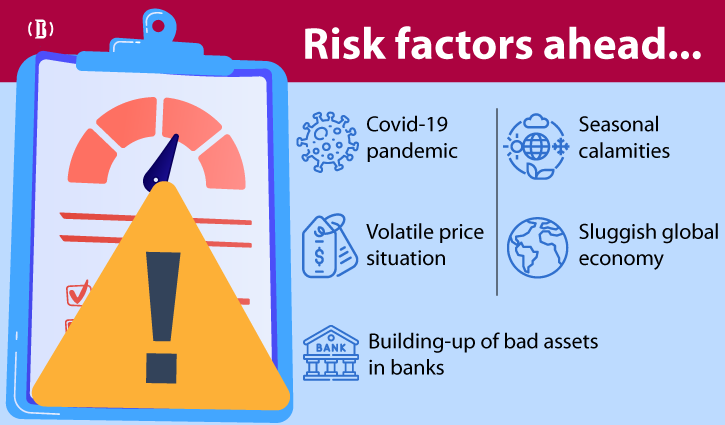 Photo illustration: Business Insider Bangladesh
Bangladesh Bank in its monetary policy unveiled on Thursday identified a number of challenges the economy may face in the days to come.
"The basic challenges that BB may encounter in the coming months are the restoration of full normalcy in lives and livelihoods, and extending required flow of funds to the intended production pursuits," said the policy.
It said longer sustenance of the current coronavirus pandemic situation amid the continuation of global price hikes, and any unexpected crop loss in the coming seasons due to natural calamities might create some undue commodity price pressure down the road.
"Besides, the presence of a huge amount of surplus liquidity in the economy attributed to the ongoing expansionary fiscal and monetary stances may also contribute to form some price pressures in the days ahead," it reads.
Natural calamities, such as seasonal floods and storms as well as sluggish global economy also pose challenges for the country's recovery from the Covid-19 fallout, BB said.