BB's key focus is to control imports, inflation: Deputy governor
BI Report || BusinessInsider
Published: 17:34, 17 August 2022 Update: 18:47, 17 August 2022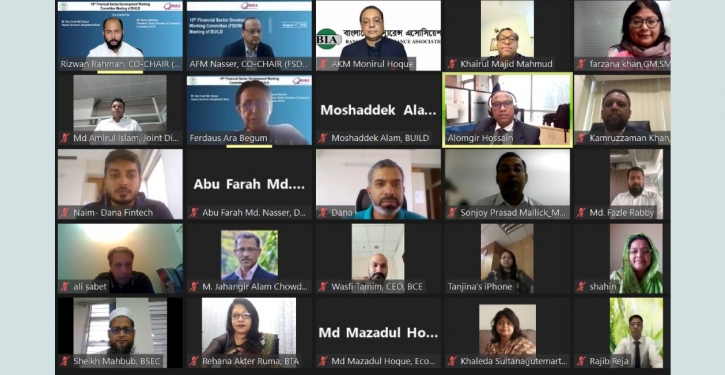 Photo: Courtesy
The key focus of the Bangladesh Bank (BB) is to control both the import and inflation and promote local production for generating employment, said Deputy Governor of Bangladesh Bank Abu Farah Md Nasser.
To reach the goal, the BB has announced a new Credit Guarantee Scheme (CGS) on refinancing against a term loan of Tk 250 billion of which 75 percent is for cottage micro and small and the remaining for medium enterprises, he added.
Nasser was speaking at the 10th Financial Sector Development Working Committee (FSDWC) meeting organised by Business Initiative Leading Development (BUILD) on Wednesday, according to a statement.
He further said that an open interest cap will pile yet more stress on small-business owners struggling with debt and will add more cost to production thus highly influencing the cost of business.
Dhaka Chamber of Commerce and Industries (DCCI) President Rizwan Rahman said women entrepreneurs should be aware of all policy changes of the regulators and the women chambers should shoulder responsibilities to come forward in educating their members about all existing regulatory benefits they can avail.
BUILD CEO Ferdaus Ara Begum delivered two presentations on Constraints of Availing Financial Support of Women Entrepreneurs and Overseas Equity Investment Rules 2022.
She urged the central bank to enhance support for the CMSMEs after Covid-19 with collateral/individual collateral or third party collateral or social collateral since they do not have assets for collateral.
Md Amirul Islam, deputy director of Bangladesh Bank, appreciated the study on equity investment of BUILD and informed that BB has already given permission USD 70 million and repatriated USD 40 million and informed some policies of BB for supporting investment other than exporters.
​SMEF GM Farzana Khan said SMEF has already identified 177 clusters and a definition will be included in the upcoming industrial policy which is aligned with BB definitions.
Wasfi Tamim, CEO of Bangladesh Center of Excellence said that we need strong monitoring in place and our focus should not be only on the total value but on the number of enterprises got benefited from the financial scheme of the central bank.