In Pictures: Fire at Sat Tala slum
BI Report || BusinessInsider
Published: 16:34, 7 June 2021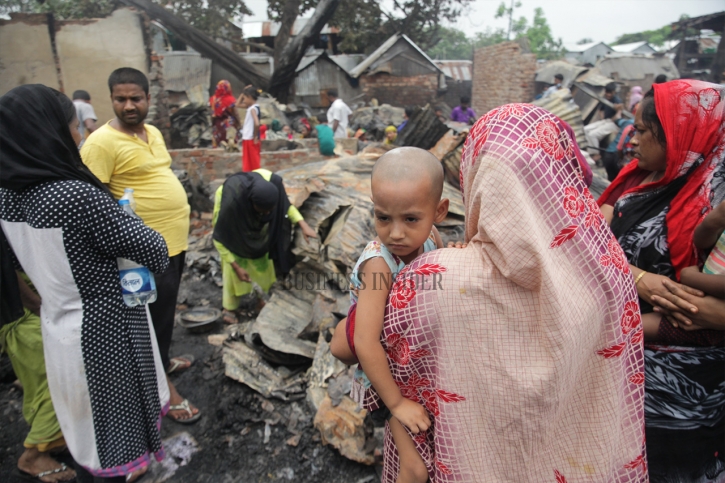 People look with uncertainty at the debris Photo: Business Insider Bangladesh
Over 100 shanties were gutted in a fierce fire at a slum in the city's Mohakhali area early Monday.
Quamrul Ahsan, duty officer at the Fire Service and Civil Defence Headquarters control room, said the fire broke out at 'Sat Tala Slum' around 3:57 am and it soon engulfed the entire slum area.
On information, 18 firefighting units rushed to the spot and extinguished the blaze around 6:35 am.
Our photographer took these images from Sat Tala slum.