In Pictures: Textbook distribution across country
BI Report || BusinessInsider
Published: 17:15, 1 January 2022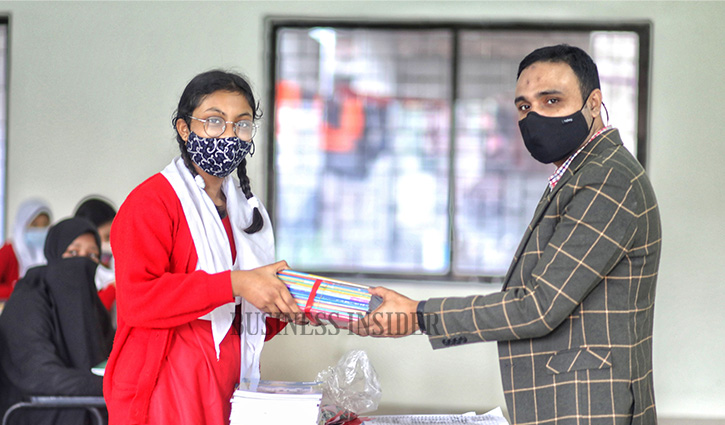 A student receives textbooks from a teacher Photo: Business Insider Bangladesh
Millions of schoolchildren across the country received free textbooks as they assumed new classes, through simple ceremonies amid Covid-19 pandemic.
The textbooks are being given to them on different days and times. Therefore, it will take a few more days to accomplish the task.
The government has an intention to distribute some 34, 70, 22,130 copies of books among about 4, 17, 26,856 students across the country.
According to sources, the printing of 21.75 crore books out of a total of 24.75 crore has been completed by December 29.
Our photographer took these images from different parts of the capital.