Udichi Canada chapter celebrates 52nd founding anniversary
BI Report || BusinessInsider
Published: 17:32, 11 November 2020 Update: 14:23, 25 November 2020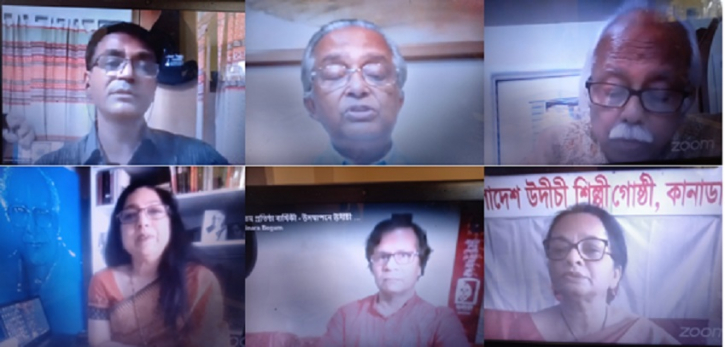 Udichi is not merely an organisation for cultural activities; since its inception, the anti-communal platform has been raising its voice against all forms of social inconsistencies and discriminations – and the fight is still on.
Speakers made the remarks in a recent online event marking the 52nd founding anniversary of Bangladesh Udichi Shilpigosthi being observed on 29 October. The organisation's Canada chapter arranged the event, said a press release.
Founding president of Udichi's Canada chapter Azizul Malik delivered the welcome speech, while current president Subhash Das made the concluding remarks.
Established on 29 October in 1968 by Satyen Sen and Ronesh Dasgupta, Bangladesh Udichi Shilpigosthi played a significant role in all the democratic and cultural movements of Bangladesh.
Since its inception, the organisation has been motivating the mass people of the country through cultural activities, like song, dance, recitation, drama, film, fine arts and literary works in order to fight all sorts of inequalities.
Udichi is working to establish a society where everybody will have equal rights and independence.
It is to be mentioned that Udichi Shilpigosthi received 'Ekushey Padak 2013' (the highest national award remembering the language martyrs) from the government of Bangladesh for its notable contribution to cultural movement.