Expats in Canada condemn Bangabandhu's sculpture vandalism
BI Report || BusinessInsider
Published: 12:58, 14 December 2020 Update: 13:32, 14 December 2020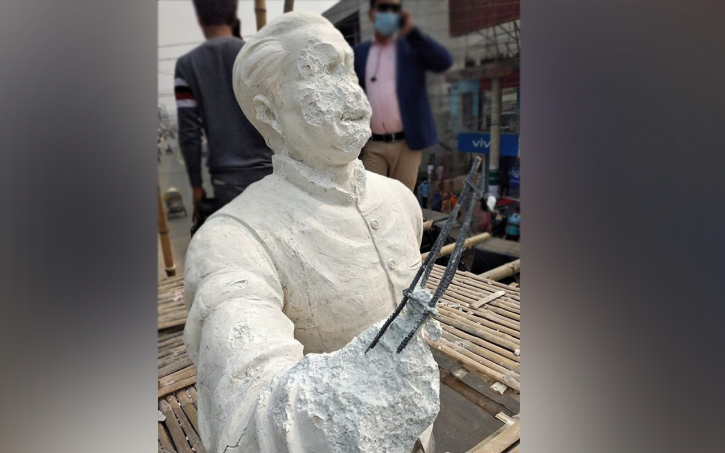 File photo
Bangladeshi expatriates in Canada have demanded that the Bangladesh government take action against those involved in the vandalism of Bangabandhu Sheikh Mujibur Rahman's sculpture, amid a growing outcry against the construction of statues by Islamist groups in the country.
The government has to act against these radical groups' intention to destroy communal harmony in the country, reads a statement of the Progressive Democratic Initiative (PDI), Canada, issued by its joint coordinators Azizul Malik and Biddut Ranjan Dey.
The PDI was floated as a pro-liberation platform of the Bangladeshi expatriates in Canada in 2014.
The recent sculpture debate in the country is a political issue that involves both local and international conspiracies, observed PDI.
The progressive platform, however, said that such conspiracy can be handled through participatory movements and democratic practices.