QatarEnergy announces fuel prices for December
BI Report || BusinessInsider
Published: 20:24, 30 November 2022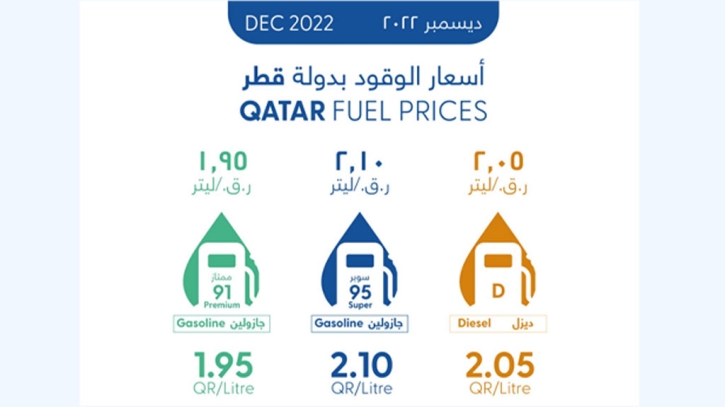 Photo: Collected
QatarEnergy has announced fuel prices for the month of December with the price of premium grade petrol slightly reduced while keeping the prices of diesel and Super grade static.
As per the new price, premium grade petrol will be priced at QR 1.95 (Tk 54.42) per litre from QR 2 in November.
Meanwhile, super grade petrol and diesel prices remain stable at QR 2.10 per litre and QR 2.05 respectively.
QatarEnergy, a state-owned petroleum company of Qatar, releases monthly oil prices every month.
In 2022, the highest price of premium gasoline was QR 2.05 in February and the lowest was 1.90 in July and August.
Super grade and diesel have not seen any changes from November 2021.
[QR 1 = Tk 27.91]