Hurricane Ian: Florida flooded, 2mn in dark
BI Report || BusinessInsider
Published: 14:57, 29 September 2022 Update: 18:01, 29 September 2022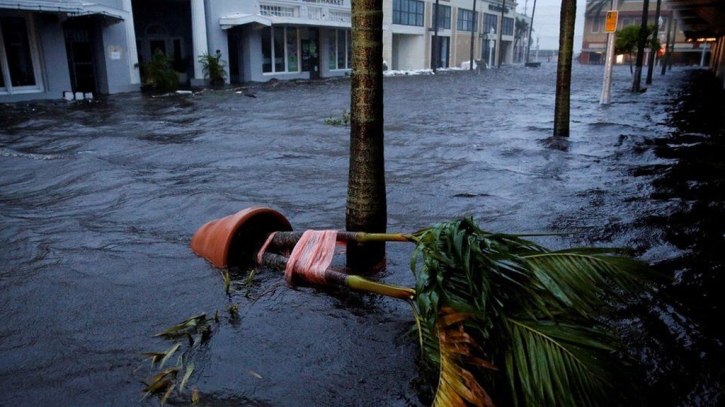 Photo: Collected
Hurricane Ian, one of the most dangerous storms to hit the US in years, has pummelled the southeasternmost state of Florida leaving millions without power and floodwaters surging inland.
The "extremely dangerous" Category 4 storm made landfall at around 3:00pm local time (19:00 GMT on Wednesday, bringing sustained winds of about 240 kilometres per hour.
Dramatic scenes saw a hospital roof blown off, cars submerged and trees ripped out of the ground, reports BBC.
Ian has now been downgraded from a category four to a category one storm.
However, Floridians have been warned that the most dangerous 24 hours lay ahead and the mayor of Tampa has urged people to shelter in place through the night into Thursday morning.
In Lee County - the south-west region where Ian made landfall - police were prevented from responding to reports of looting at a petrol station because of the storm damage.
As a result, a curfew has been declared "until further notice".
President Joe Biden will receive a briefing on Thursday from the Federal Emergency Management Agency.
Hurricane Ian is now continuing to move north through Florida. Jacksonville International Airport, based in north-east Florida, cancelled all flights scheduled for Thursday.
The National Hurricane Center (NHC) said Ian is going at around eight miles per hour, and is forecast emerge into the Atlantic by Thursday morning.
It is expected to reach Georgia and South Carolina on Friday and will still be at hurricane strength when it does, the NHC said.
Virginia has also joined Georgia, North Carolina, South Carolina and Florida by declaring a state of emergency.
Cuba's western coast was hit by Hurricane Ian on Tuesday. Power has now been restored in some areas after the island was plunged into a total blackout. Two people are understood to have been killed in Cuba and more than 20 Cuban migrants are believed to be missing at sea.