5mn tonnes of Ukrainian food exported under Black Sea Grain Initiative: UN
BI Desk || BusinessInsider
Published: 22:13, 28 September 2022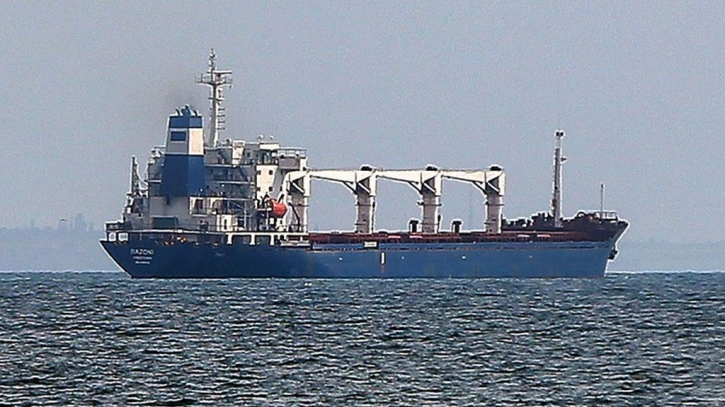 Collected photo of a ship carrying Ukrainian foods.
More than 3,00,000 tonnes of food left Ukrainian ports on Tuesday after receiving permission from the Joint Coordination Centre (JCC), the United Nations has reported.
"The Joint Coordination Centre (JCC) reports that nine vessels left Ukrainian ports today carrying a total of 3,44,643 metric tons of grain and other food products under the Black Sea Grain Initiative," the report said.
The dry cargo carriers Maran Excellence (66,000 tonnes of barley, 32,600 tonnes of wheat, and 16,000 tonnes of corn) and Chios Sunrise (42,600 tonnes of corn and 11,000 tonnes of wheat) went to Spain, and the vessels Sara (8,000 tonnes of soy beans) and Nimet Torlak (17,325 tonnes of wheat) went to Turkey, the UN said.
The vessel Nazenin will take to France 30,350 tonnes of rapeseed, Peace M will take 24,718 tonnes of corn to Romania, and Leader M will take 8,800 tonnes of sunflower pellets to Bulgaria.
In addition, the dry cargo carrier Irene Madias is carrying 60,000 tonnes of corn to the Republic of Korea, and the vessel Nord Vind is carrying 27,250 tonnes of wheat to Tunisia.
"As of 27 September, the total tonnage of grain and other foodstuffs exported from the three Ukrainian ports is 5,250,578 metric tons. A total of 476 voyages (245 inbound and 231 outbound) have been enabled so far," the report said.
The document on the creation of a corridor to take grain out of three Ukrainian ports - Chornomorsk, Odesa and Yuzhny - was signed in Istanbul on July 22 with the participation of the UN, Russia, Turkey and Ukraine.