Indian rupee hits record low of 81.62 against USD
BI Desk || BusinessInsider
Published: 18:31, 26 September 2022 Update: 19:14, 26 September 2022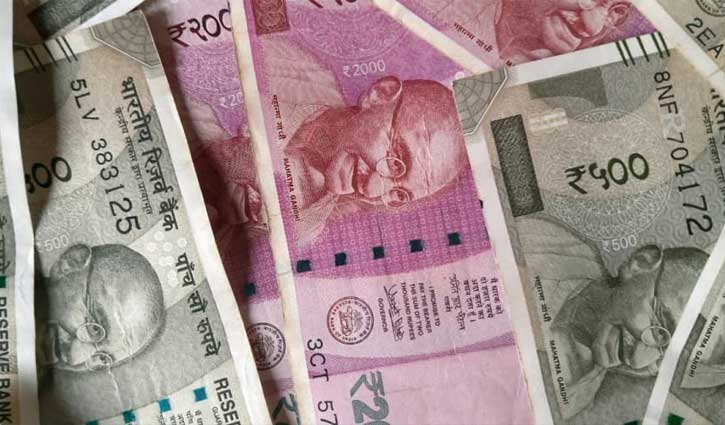 Indian rupee notes. Photo: Collected
The Indian rupee fell to a new record low of 81.62 against the US dollar on Monday after a sharp uptick in the dollar index.
At India's interbank foreign exchange market, the rupee traded at 81.5038 per dollar, after opening at its weakest level of 81.5225 and closing at a record low of 81.6225, compared to its Friday's close of 80.9900, according to international media reports.
The rupee had reached a low of 81.22 on Friday, triggering the Reserve Bank of India (RBI) to quickly sell dollars which gave the rupee a breather.
Later in the week, the RBI is set to raise rates too, but by how much has split policy watchers widely, reports NDTV.
Due to the RBI's market intervention to protect the weakening rupee and for the country's trade settlement, India's foreign exchange reserves have been steadily declining for the past few months. Another potential explanation for the rupee's decline is this depletion.
The Indian rupee is likely to remain weaker as investors expect that the US Fed will continue to hike interest rates aggressively to cool inflation. US Fed hiked interest rates by 75 basis points to 3-3.25 percent last week.
This was the third straight time that the Fed had announced a hike, primarily meant to arrest the sky-inflation rates in the country.
However, it instantly lead to a mismatch in the global economies. The two major currencies in Asia, the yen and the yuan have tumbled as well due to investors fearing that the Asian market may experience crisis-level stress once again.
Due to the widening gap between the ultra-hawkish Federal Reserve and the dovish policymakers in China and Japan, the yuan and the yen are falling.
The drop in the yuan (renminbi) and the yen is making matters worse for everyone and endangering the region's reputation as a top destination for risk investors. At the same time, other Asian countries heavily rely on their foreign exchange reserves to offset the effects of the dollar.
Not just Asian currencies, the dollar's ascent has pushed the British pound to a new lifetime low, and analysts are now calling for a sterling parity with the dollar.
The pound led declines among major currencies Monday, slumping to a record low, and the euro wobbled to a two-decade low at $0.9660 as war risks escalated in Ukraine before steadying at $0.9696.
Other currencies, too, were nursing losses, as reflected by a dollar gauge hitting a record high, with the Aussie currency touching $0.6510, its lowest since mid-2020.