Major prisoner swap welcomed by Ukraine
BI Desk || BusinessInsider
Published: 16:36, 22 September 2022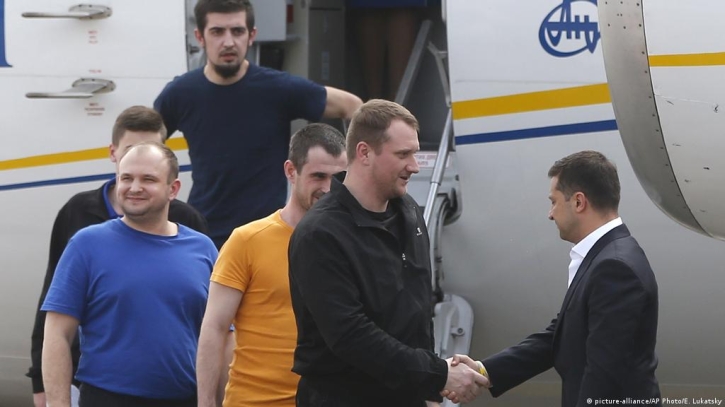 Photo courtesy: DW.
Ukraine is celebrating a prisoner exchange which saw more than two hundred prisoners of war released by Russia.
They include more than a hundred members of the Azov Battalion, hailed as heroes for mounting resistance at a steelworks in Mariupol.
In return, Ukraine sent back 55 Russian fighters and the pro-Russian Ukrainian politician Viktor Medvedchuk, who was facing treason charges.
Five British nationals, freed by Russian backed forces in Ukraine, have arrived back in the UK.
Aiden Aslin, Shaun Pinner, John Harding, Andrew Hill and Dylan Healy were reunited with their families this morning.
Meanwhile, Ukrainian President Volodymyr Zelensky has urged the UN General Assembly to set up a war tribunal to hold Russia accountable.
Russian police are reported to have arrested hundreds of protesters rallying against the Kremlin's decision to call up thousands of extra troops to fight in Ukraine.