Any attack on nuclear plant 'a suicidal thing' - UN chief
Two more ships loaded with grain set sail from Ukraine ports
BI Desk || BusinessInsider
Published: 18:36, 8 August 2022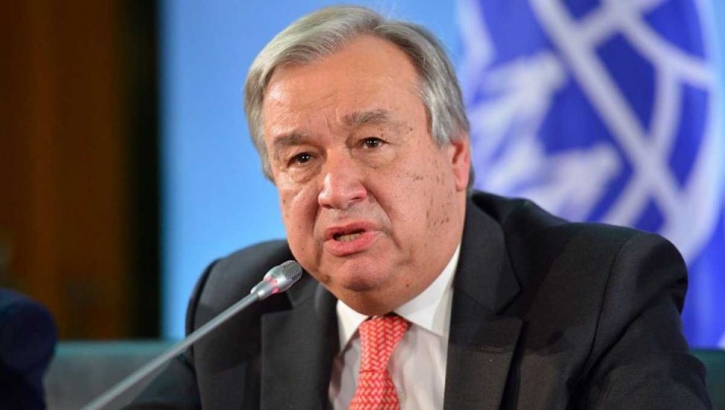 UN Secretary General António Guterres, UNB file photo.
Inspectors must be given access to Europe's largest nuclear power plant following attacks at the site, says UN Secretary General António Guterres.
Ukraine and Russia have accused each other of shelling the plant, in the south-eastern Ukrainian city of Zaporizhzhia, over the weekend, reports BBC.
The fighting has prompted the UN's nuclear watchdog, the International Atomic Energy Agency (IAEA), to warn of "the very real risk of a nuclear disaster."
"Any attack to a nuclear plant is a suicidal thing," Guterres said.
Meanwhile, two more ships loaded with grain have set sail from Ukraine's Black Sea ports as part of a deal reached with Russia.
On Sunday, four ships left Odesa and Chornomorsk via the secure maritime corridor deal brokered by the UN and Turkey.