Reliance investors lose Rs 1,260bn on oil export tax
BI Desk || BusinessInsider
Published: 18:19, 2 July 2022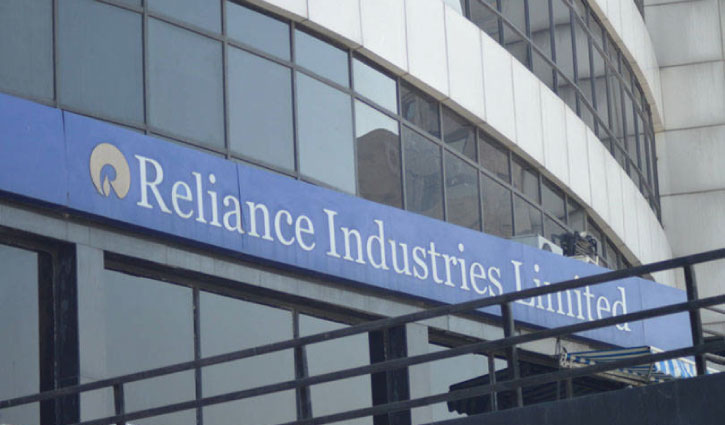 Reliance Industries Limited signage. Photo: Collected
Reliance Industries and ONGC shares were hammered on Friday after the government imposed export taxes on petrol, diesel and a windfall tax on domestic crude oil to boost internal supplies.
Billionaire Mukesh Ambani-led India's most valuable company Reliance Industries (RIL), today saw Rs 1.26 lakh crore worth of market cap erosion after the government slapped an export tax on fuel and windfall tax on domestic crude.
The stock of oil explorer ONGC eroded Rs 25,800 crore worth of investor wealth, reports Indian media.
RIL shares nosedived 9 percent to hit the day's low at Rs 2,365. The stock, however, recovered later to end the day at Rs 2,406 but was still down 7.3 percent from Thursday's closing price.
For Reliance, it was the stock's worst day since November 2020.
On the other hand, ONGC shares crashed 13.3 percent to end the day at Rs 131.40.
The Indian finance ministry has introduced export duties for petrol, diesel and jet fuel to help maintain domestic supplies and imposed a windfall tax on oil producers that have benefited from higher global crude oil prices.
According to notifications from the finance ministry, the Indian government imposed a Rs 6 per litre tax on the export of gasoline and ATF and a Rs 13 per litre tax on the export of diesel. Additionally, it imposed an extra tax of Rs 23,250 per tonne on locally produced crude oil.
The levy on crude, which follows record earnings by state-owned Oil and Natural Gas Corporation (ONGC) and Oil India Ltd (OIL) and private sector Cairn Oil & Gas of Vedanta Ltd, alone will fetch the government Rs 67,425 crore annually on 29 million tonnes of crude oil produced domestically.
Following Russia's invasion of Ukraine, oil refiners, in particular Reliance Industries and Rosneft-backed Nayara Energy, made a mint by shipping fuel to impoverished areas like Europe and the US.
The export ban aims to restore domestic gasoline supplies at gas stations, some of which had run out in states like Gujarat, Madhya Pradesh, and Rajasthan as private refiners preferred to sell fuel abroad rather than locally.
India is not the first country to impose a windfall tax, a 25 per cent tax on "exceptional" revenues from North Sea oil and gas production was recently imposed by the UK to raise $6.3 billion for its support programme.
Global brokerage JPMorgan, however, termed the stock reaction as excessive. In a note to investors, it said the fall offers an attractive entry opportunity. It said RIL would have strong underlying cash flows and earnings even after paying export tax.
Morgan Stanley said ONGC would be most negatively impacted, while Reliance could manage the changes better.
The measures "highlight the tightening energy market outlook," the brokerage wrote in a note, adding the announcement was incrementally negative for sector valuations.
Sushil Choksey of Indus Equity Advisors, who has been tracking RIL stock closely, said today's sharp reaction was more of a sentiment play. "Reliance has a valued mix between various products. So they will have to move their product basket according to what the tax is and what is profitable," he said.