Gunman posted just before deadly US school attack
BI Desk || BusinessInsider
Published: 14:34, 26 May 2022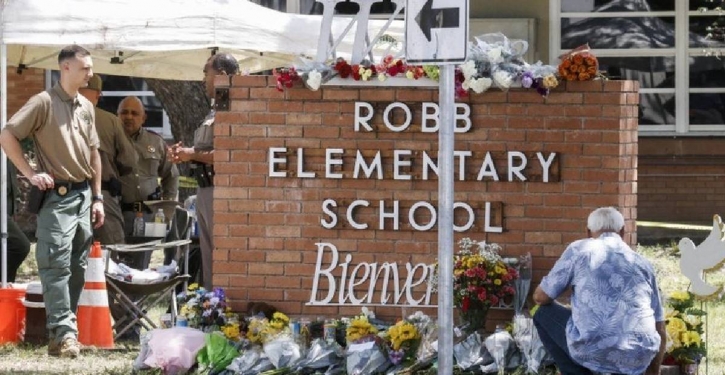 Photo: Collected
The gunman responsible for a deadly school shooting in Texas posted on social media minutes before the attack, the state governor said.
Greg Abbott said gunman Salvador Ramos promised to shoot his grandmother and "shoot up a school".
Meanwhile, reports have emerged that frustrated onlookers urged police to charge into the school to stop the attack, but that they did not do so, reports BBC.
Texas officials say Ramos was there for 40 minutes before he was killed.
Eyewitness Juan Carranza, 24, told the Associated Press that women shouted to officers to "go in there".
Javier Cazares, whose daughter was killed in the attack, told the agency he suggested running in with other onlookers because the police "aren't doing anything".
The shooting, which left 19 children and two adults dead, has reignited a long-running US debate on gun control.
Many have called for stricter gun buying laws, while others are sceptical that they would stop mass shootings.
Thirty minutes before he began his attack, Ramos posted in a private message on Facebook that he planned to kill his grandmother. A later post declared he had done so, and in a final one sent 15 minutes before the shooting, he announced he would target an elementary school.
No detail was given by investigators as to the motive of the attack.
According to CNN, the private messages were sent to a 15-year-old girl in Germany who Ramos had met online.
In a statement, Meta, Facebook's parent company, said the "private one-to-one text messages" were "discovered after the terrible tragedy occurred". It added that it was "closely co-operating" with investigators.
Tuesday's events in Uvalde - an unassuming town some 80 miles (129km) from San Antonio, America's seventh-largest city - brought the discussion once again to the fore, even as members of the small community sought to make sense of the tragedy.