Angela Merkel rejects United Nations job offer
BI Desk || BusinessInsider
Published: 17:11, 20 January 2022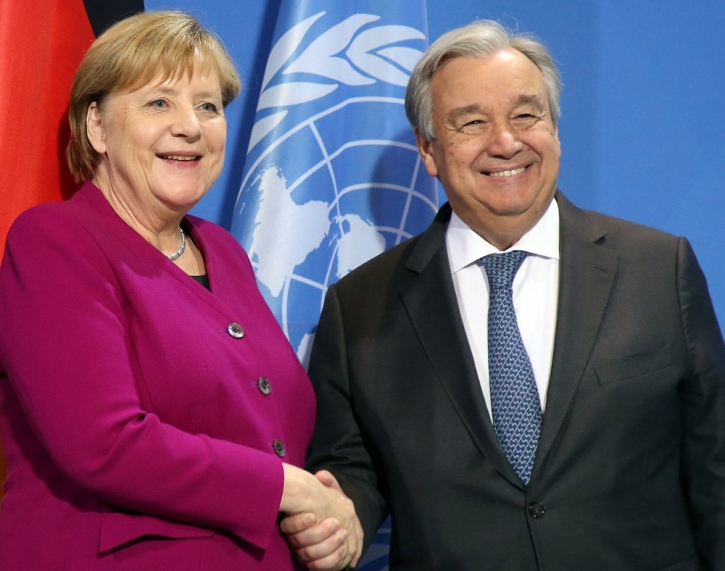 Picture: Collected
Former Chancellor Angela Merkel has turned down an offer from UN Secretary-General Antonio Guterres for a job, her office and UN sources said on Wednesday.
Merkel "spoke to the UN secretary-general in the last week, thanked him and let him know that she would not be taking up the offer," her office said.
What role did Merkel turn down?
Guterres had offered Merkel the chair of a high-level UN advisory body on global public goods, UN sources said. The advisory board is one of the flagship reform projects that Guterres proposed for the UN in his second term, which started in January, reports Deutsche Welle.
The body will "identify global public goods and other areas of common interest where governance improvements are most needed, and to propose options for how this could be achieved," according to UN sources cited by German media.
The global public good is to include topics such as the ozone layer, vaccines and global trade.
What is known about Merkel's post-retirement plans?
After 16 years in office as German chancellor, the 67-year-old conservative politician quit German politics at the end of last year. She did not stand again in the federal election in September that was won by Social Democrat Olaf Scholz.
Before stepping down, Merkel had avoided the spotlight outside of her political duties and had been tight-lipped about her post-politics plans.
Merkel's longtime aide Beate Baumann is working with her on her political memoir, according to Der Spiegel magazine.
The memoir would not "retell [Merkel's] entire life," Baumann told Der Spiegel, but rather "explain her key political decisions in her own words, and look back on her life's journey."