India, Russia seal AK-203 assault rifle deal
Published: 18:22, 6 December 2021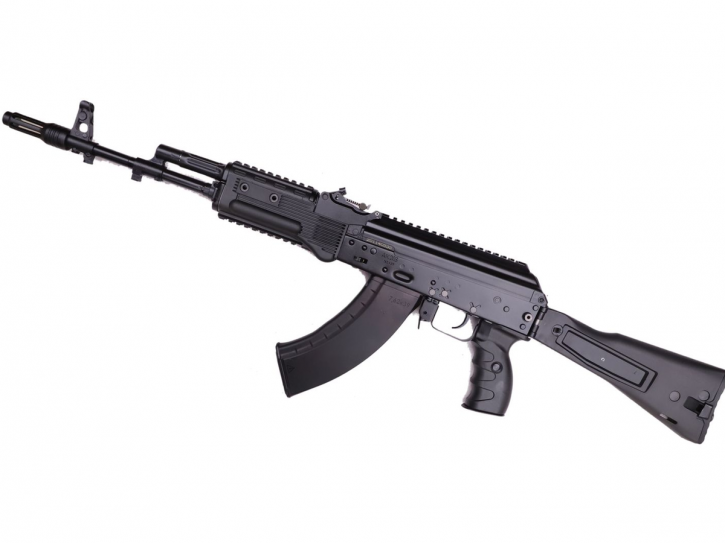 Photo: Representational
India and Russia on Monday inked a big-ticket defence deal to jointly manufacture over half-a-million AK-203 assault rifles in this country, hours ahead of a face-to-face meeting between Prime Minister Narendra Modi and President Vladimir Putin in Delhi.
The much-awaited deal worth Rs 5,000 crore was sealed after a bilateral meeting between Indian Defence Minister Rajnath Singh and his Russian counterpart Sergey Shoigu in Delhi this afternoon, where the two countries also renewed their military-technology ties for the next decade.
"India deeply appreciates Russia's strong support for India. We hope that our cooperation will bring peace, prosperity and stability to the entire region. Glad that a number of agreements/contracts/protocols were signed pertaining to small arms and military cooperation," Singh tweeted.
Under this defence pact, India and Russia will manufacture the assault rifles at a facility in Amethi in the northern state of Uttar Pradesh. A joint venture, called Indo-Russian Rifles Private Limited, has already been floated for the same.
In fact, the Russian Defence Minister and Foreign Minister Sergey Lavrov arrived in the national capital on Sunday for the first-ever 2+2 meeting with their Indian counterparts.
Later this evening, Prime Minister Modi will hold talks with President Putin at the
21st India Russia Annual Summit -- their first meeting after the one on the sidelines of the BRICS Summit in Brazil in November 2019. On the agenda are defence, energy, trade and technology issues.
"The visit is of historic importance as it's the first physical contact after a long gap, since 2019. This is the first foreign trip since then for the President of the Russian Federation and that should testify to the importance of our bilateral relations and its exclusive nature," Russian Ambassador to India Nikolay Kudashev had told the media.