40% of employees want to quit jobs in 3 to 6 months: Survey
Study conducted in 5 countries
BI Desk || BusinessInsider
Published: 20:41, 26 October 2021 Update: 21:34, 26 October 2021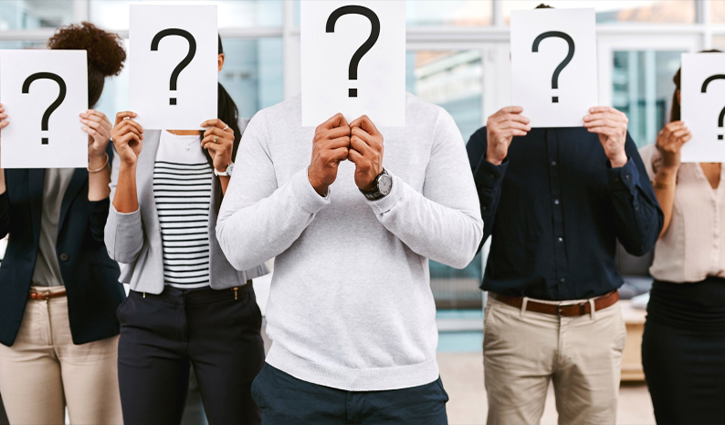 Photo: Collected
Around 40 percent of the employees are likely to quit their jobs in the next three to six months while 18 percent of the respondents said their intentions range from likely to almost certain.
These findings were based on five countries — Australia, Canada, Singapore, the United Kingdom, and the United States — and were broadly consistent across industries.
Businesses in the leisure and hospitality industry are the most at risk for losing employees but many healthcare and white-collar workers say they also plan to quit.
Even among educators — the employees least likely to say they may quit — almost one-third reported that they are at least somewhat likely to do so.
McKinsey & Company, a management consulting firm founded in 1926 by University of Chicago professor James O, revealed the findings in its survey report.
Around 53 percent of the employers in the survey said that they are experiencing greater voluntary turnover than they had in previous years and 64 percent expect the problem to continue — or worsen — over the next six months.
More than 19 million US workers quit their jobs since April 2021, a record pace disrupting businesses everywhere.
The report mentioned that companies are struggling to address the problem and many will continue to struggle for one simple reason they do not really understand why their employees are leaving.
Rather than taking the time to investigate the true causes of attrition, many companies are jumping to well-intentioned quick fixes that fall flat for example, they are bumping up pay or financial perks, like offering "thank you" bonuses without making any effort to strengthen the relational ties with their colleagues and their employers.
Rather than sensing appreciation, employees sense a transaction. This transactional relationship reminds them that their real needs are not being met.
Employees are tired and many are grieving. They want a renewed and revised sense of purpose in their work.
They want social and interpersonal connections with their colleagues and managers. They want to feel a sense of shared identity.
They want pay, benefits and perks, but more than that they want to feel valued by their organisations and managers.
They want meaningful -though not necessarily in-person-interactions, not just transactions.
By not understanding what their employees are running from, and what they might gravitate to, company leaders are putting their very businesses at risk, the survey said.
Moreover, many employers are handling the situation similarly — failing to invest in a more fulfilling employee experience and failing to meet new demands for autonomy and flexibility at work — some employees are deliberately choosing to withdraw entirely from traditional forms of full-time employment.
Only then can employers properly re-examine the wants and needs of their employees — together with those employees — and begin to provide the flexibility, connectivity, and sense of unity and purpose that people crave.
Along the way, many senior executives will be challenged to re-imagine how they lead.
The skills that made leaders effective before the Covid-19 pandemic — strong coaching, mentoring, creating strong teams — are just table stakes for the challenge of the months and years ahead.