Apparel exports to US fall 5 % in last 9 months
BI Report || BusinessInsider
Published: 15:56, 27 May 2023 Update: 15:58, 27 May 2023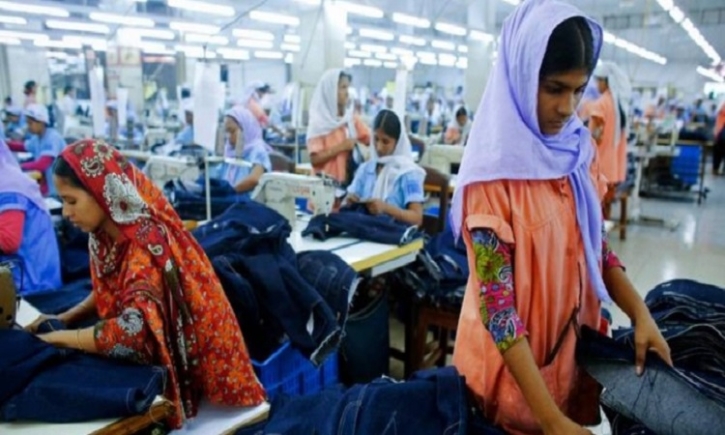 Representational photo
Bangladesh's apparel exports to the United States declined by five percent in the last nine months of the current fiscal year compared to the previous year as the key market is going through a crisis due to the global economic collapse.
In addition, the export orders for the next season also decreased by 20 to 40 percent, according to a source of the Bangladesh Garment Manufacturers and Exporters Association (BGMEA).
Except for the US, the export of Bangladesh's readymade garment items increased at all destinations significantly during the same period.
new doors for Bangladeshi apparel items opened in Japan, Australia and Turkey's markets at the same time.
to the Export Promotion Bureau, Bangladesh exported apparel items worth $38,577 million in the last 10 months from July to April of the current fiscal year. However, the amount was $35,362 million in the previous economic year.
means the export volume increased by nine percent compared to the previous fiscal year.
But the export size of Bangladeshi apparel items decreased in the US and European countries due to the global fatal economic situation.
The apparel exports to the US market stood at worth $6,590 million in the first 9 months of the last financial year, but it decreased to $6,250 million dollars during the current fiscal year, according to the data.
the export of Bangladesh's readymade garment items decreased by 4.16 percent to $5,147 million in Germany, which is known as the hub of Europe, during the period.
While talking to the Business Insider, BGMEA Vice President Rakibul Alam Chowdhury, said, "It is now a big challenge for us to protect our existence amid the prevailing global economic crisis."
Besides, SM Abu Tayyab, president of the International Business Forum's (IBF) Chattogram chapter, said despite the gloomy situation in the US and European markets at least 15 new destinations for Bangladesh export items are showing a hope of light