Dhaka urges Delhi not to extend anti-dumping duty on Bangladesh's jute goods
Asif Showkat Kallol || BusinessInsider
Published: 11:56, 11 November 2022 Update: 12:01, 11 November 2022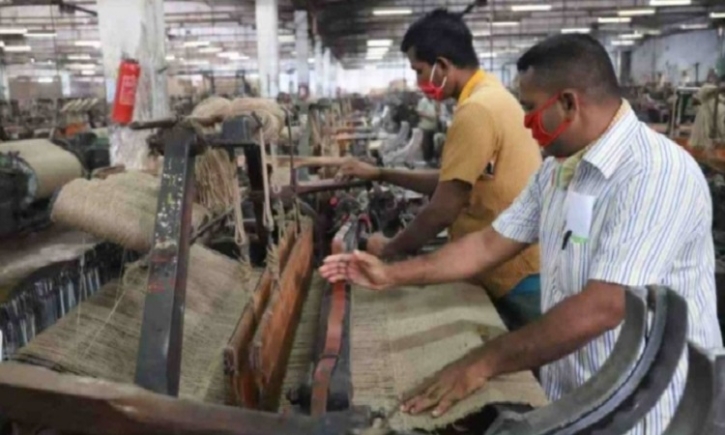 Representational photo
The Ministry of Commerce of Bangladesh has urged the Indian finance ministry not to extend anti-dumping duty on Bangladesh's jute goods for a period of another five years.
The existing anti-dumping duty on jute goods would expire in December this year.
"We have tried to withdraw the anti-dumping duty imposed on jute goods by India. This should not be continued after December 2022," Director General of the WTO Cell of the Ministry of Commerce, Md Hafizur Rahman, told The Business Insider Bangladesh.
The commerce and foreign ministries have carried out long negotiations with their Indian counterparts, but he said there has not been any positive outcome so far.
Hafizur said his ministry held a meeting on October 25 regarding the withdrawal of these anti-dumping duties on goods made from natural fibre.
However, the finance ministry has yet to issue any official notification about this.
In January 2017, India enforced anti-dumping duties ranging from $19 to $352 per tonne on Bangladesh's jute goods for five years.
After the five-year period expired on 1 January this year, the country started a review to maintain the duty in the ensuing days.
A memo from the Indian Director General Trade Remedies said the imposition of the anti-dumping duty on jute products had increased exporters' cash subsidy from 7.5% to 10%, in 2017.
The DGTR recommended continuing the duty, saying otherwise the withdrawal will impact the local jute industry.
"Considering the facts and circumstances of the case, as established hereinabove, the Designated Authority considers it appropriate to recommend the extension of the anti-dumping duties on the imports of the subject goods from the subject countries," the Indian memo said.
Mohammad Shafiqul Islam, chairman of Bangladesh Jute Goods Exporters Association, said if the anti-dumping duty is extended, it will harm Bangladesh's jute and jute product exports to India.