Progress made on Bangladesh-Malaysia FTA negotiations: Minister
BI Report || BusinessInsider
Published: 17:03, 9 December 2021 Update: 17:19, 9 December 2021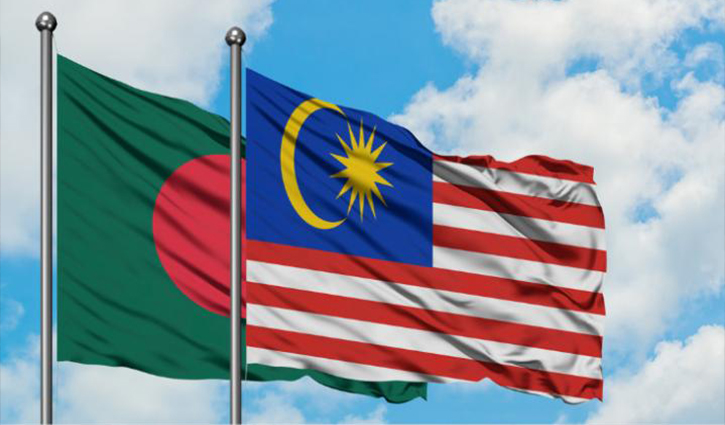 Flags of Bangladesh and Malaysia. Photo: Representational
Commerce Minister Tipu Munshi has sought the business community's help to sign a free trade agreement (FTA) with Malaysia.
He made the comments at a meeting of Bangladesh-Malaysia Chamber of Commerce and Industry at Gulshan Club on Thursday. The trade body organised the event to mark its 20 years of journey in Bangladesh.
"Lot of progress has been made on the Bangladesh-Malaysia FTA negotiations. But the government needs business community cooperation to finalise the deal," he said.
The commerce minister said initially FTA may have some impacts on the economy, but it will be good for the future.
As Bangladesh is graduating from the LDC status to a developing country, there is no alternative to go for with FTAs or PTAs (preferential trade agreements) with other nations, Munshi said.
"We have signed a PTA with Bhutan and negotiations are on with Malaysia, Indonesia and Australia," he said.
The minister also said that FTA relates many technical and important aspects alongside the commercial and economic relations, and the businessmen of the country also need to play a role here.
BMCCI president Rakib Mohammad Fakhrul presided over the event while, CPD Executive Director Dr Fahmida Khatun presented the keynote at the event.
Faruque Sobhan, the former ambassador of Bangladesh to Malaysia, participated at the panel discussion.