BGMEA's Forum announces new president, panel leader
BI Report || BusinessInsider
Published: 20:49, 8 December 2021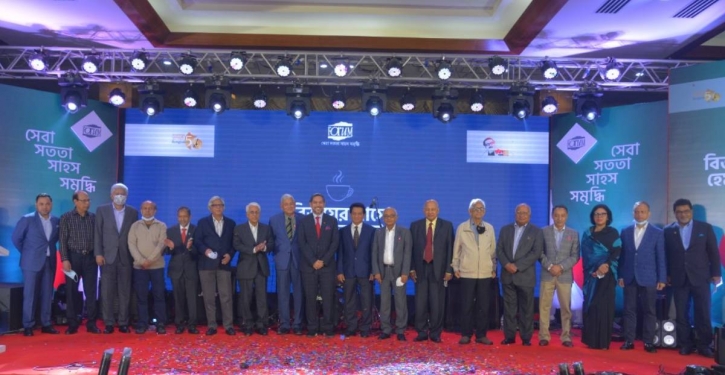 Photo: Business Insider Bangladesh
Forum, an election-centric alliance of the Bangladesh Garment Manufacturers and Exporters Association's (BGMEA), has nominated Abdus Salam as its new president and Faisal Samad as its panel leader.
The alliance announced the names at an event titled 'Hemant Adda in the month of victory' at a convention centre in the capital on Tuesday night.
Anwar-ul-Alam Chowdhury Parvez, the outgoing president of 'Forum', introduced Abdus Salam, the founder of Asian Group, as the new president.
Salam has served at various levels in BGMEA for the past 30 years. He has been the vice president of BGMEA more than once.
Later, former BGMEA president Anisur Rahman, Rubana Hoque and other senior leaders of Forum announced Faisal Samad, managing director of Savartex Group and Surma Garments Limited, as the alliance's panel leader for the upcoming elections.
The board of directors of BGMEA was elected last April and the next election is scheduled in April 2023.
Meanwhile, Forum has nominated its own leadership to contest the organisation's next election.
FBCCI's former president of AK Azad, former vice president of BGMEA Mahmud Hasan Khan Babu, current director Asif Ibrahim and many others were also present at the event.