Group of 67 nations in WTO agree to ease red tape in services trade
BI Report || BusinessInsider
Published: 17:49, 6 December 2021 Update: 17:51, 6 December 2021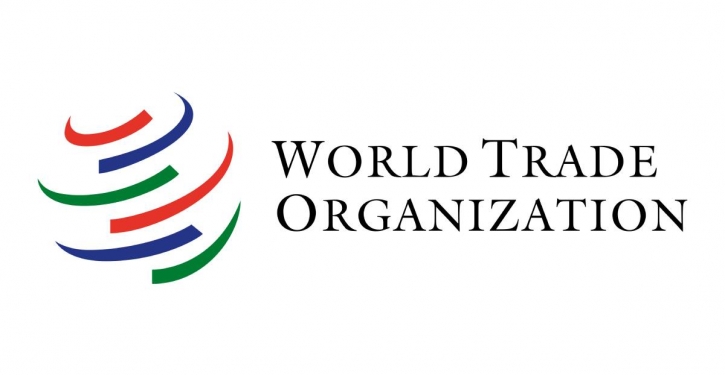 WTO logo
Sixty-seven members of the World Trade Organization have agreed in Geneva to relax regulations including licensing requirements for service-providing companies operating in foreign countries.
According to WTO and OECD, the move could save $150 billion in annual trade costs for service providers.
The group of developed and some developing countries — from Peru to the Philippines — agreed on Thursday to greater transparency, legal clarity and easier regulatory processes with electronic applications at reasonable fees.
The United States, China and EU members are also the signatories in the deal. Together they represent 90 percent of all global services trade.
Banking, architecture, engineering, information technology and telecoms among the service sectors would benefit the most.
WTO said heads of Geneva delegations from the 67 WTO members participating in the Joint Initiative on Services Domestic Regulation announced on 2 December the successful conclusion of negotiations aimed at slashing administrative costs and creating a more transparent operating environment for service providers hoping to do business in foreign markets.
The declaration notes the conclusion of the negotiations on new disciplines relating to domestic regulation for services that seek to improve the business climate, lower trade costs and cut red tape so as to facilitate services trade worldwide. It also welcomes the schedules submitted by WTO members participating in the negotiations spelling out how each participant will incorporate the new disciplines into its existing services commitments. In the declaration, participants commit to certifying the new commitments within 12 months.
Director-General Ngozi Okonjo-Iweala praised participants for achieving an outcome that will benefit the participants, businesses in the services sector and the WTO.
"This is the first set of rules on services in 24 years. It addresses a dynamic and fast-growing segment of global output. This agreement has been completed despite the postponement of MC12. It will save businesses, especially small businesses, USD 150 billion annually in costs according to WTO and OECD research. It upgrades WTO rule making. It shows the WTO is up and moving!" said Dr Okonjo-Iweala.