BGMEA writes to ICD not to hike container charges now
Jannatul Ferdushy || BusinessInsider
Published: 10:48, 14 November 2021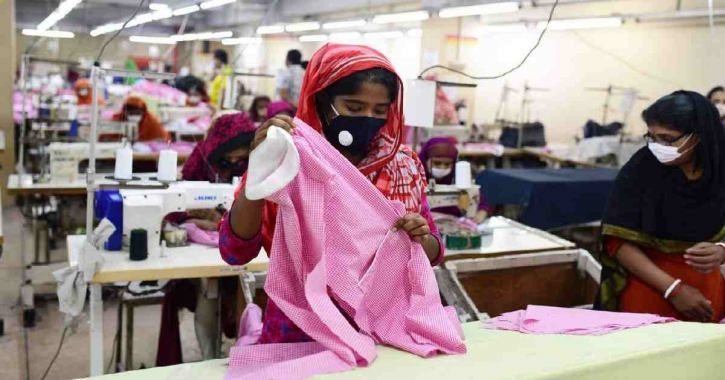 Workers sewing clothing at an apparel factory in the city. UNB file photo.
BGMEA, an apex trade body of the apparel exporters, wrote to the Inland Container Depot (ICD) not to hike the charges of containers at this time.
Bangladesh Garment Manufacturers and Exporters Association (BGMEA) president Faruque Hasan said in a letter on Saturday that as the price of diesel has been hiked without consulting with the stakeholders, BGMEA could not get prepared to face the sudden price shock.
BGMEA Vice president Shahidullah Azim also agreed.
"Due to the price hike of fuel, production cost of ready-made garments has been increased by 5 to 7 percent. Meanwhile, if the container tariffs go up, the exporters will have to incur losses," Shahidullah Azim, Vice President of BGMEA told the Business Insider Bangladesh.
However, according to a tripartite meeting decision, if the ICD is raised by 23 percent, the exporters will have to incur huge losses, the letter said.
Besides, the ICD cannot hike the charges without permission of the respective ministry, claimed BGMEA in the letter.