Yemen replicates a Bangladeshi innovation
BI Report || BusinessInsider
Published: 22:01, 23 May 2022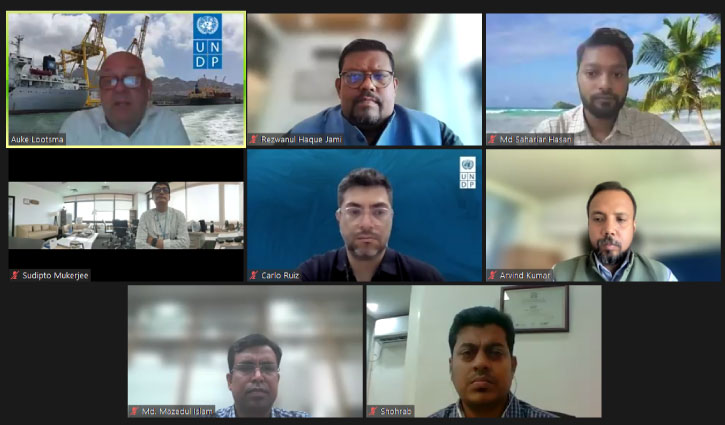 Photo: Courtesy
Yemen has replicated ekShop, an innovative e-commerce aggregator platform developed by Bangladesh's a2i.
The ekShop provides online market solutions for MSMEs in urban, semi-rural, and rural areas.
UNDP Yemen introduced the first business-to-business (B2B), and business-to-customer (B2C) platform 'Yemeni Dükkan' (www.yemenidukaan.com).
A soft launching event of the 'Yemeni Dükkan' was organised on Monday, said a press release.
The ekShop, an e-commerce aggregation initiative of a2i, is implemented by the Cabinet Division and the Department of Information and Communication Technology (ICT) and supported by UNDP Bangladesh ekShop.
Yemen replicates ekShop as the third country following the successful deployments in South Sudan and Turkey.
UNDP Yemen, a2i, UNDP Bangladesh, and Vibrafone (a private telecommunications company in Yemen) jointly developed the e-commerce aggregator platform 'Yemeni Dükkan' to pave the way for effective knowledge and expertise transfer between the countries.
The newly launched 'Yemeni Dükkan' platform aimed to develop an awareness of the new e-commerce platform and introduce the micro, small, and medium entrepreneurs and private sector personnel to e-Commerce strategies and best practices in Yemen.
A panel discussion on E-commerce: Promising Prospect for the Business Community was also held headed by panellists and speakers from UNDP Yemen, UNDP Bangladesh, and Yemeni private sector participants following the launching event.
E-commerce Specialist of a2i of Bangladesh Rezwanul Haque Jami moderated the panel discussion.