Bangla Trac brings Carcopolo vehicle tracker
BI Report || BusinessInsider
Published: 19:47, 9 January 2022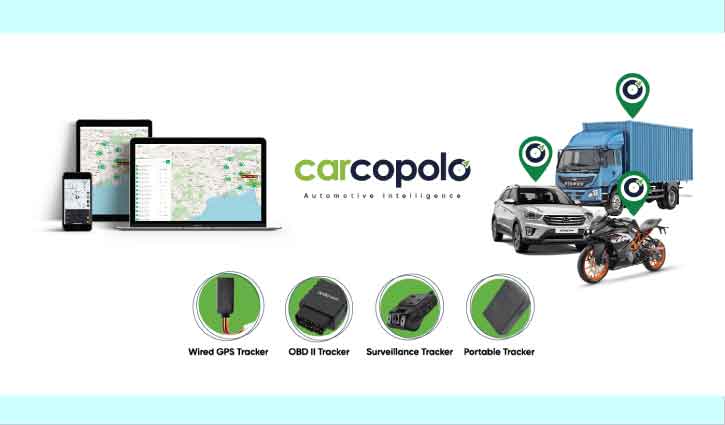 Photo: Courtesy
Bangla Trac Group has launched Carcopolo, an intelligent and smart GPS vehicle tracking system that tracks vehicles from anywhere, anytime using smartphones with mobile and web applications.
This smart GPS Vehicle Tracker lets owners track their vehicles with real-time viewing, history playback, customizable geofencing, alerts including speed violation, and a cloud facility to store vehicle and driver's documents, said a press release.
It is powered by compact, plug & play, surveillance and portable devices that can be connected to any vehicle.
Its remote engine cut off feature provides round the clock safety, security by turning off the engine at once in your running vehicle.
M Tanvir Siddique, head of operations, B-Trac Solutions Ltd said, "Carcopolo started with the vision of enabling an ecosystem of connected cars where the users will have enhanced control over their vehicles with increased car security features. We are at an initial phase of the product roadmap where we are offering products with features that monitor the performance of the vehicle, keep track of speed and basic driving behaviours with real-time alerts for over speeding, geofence monitoring and device tampering."
"We launched Carcopolo in the B2B market back in 2017 and provided service to more than 50 B2B clients covering Pharmaceuticals, Logistics, FMCG, RMG & Textiles companies and managing over 2000 vehicles within the country. We are also targeting to bring it to the B2C market for bringing individually owned cars under the coverage. We also have plans to promote the product beyond the border as well", he added.
Ziska Pharmaceuticals, Globe Pharmaceuticals, ACI Agro, Navana Group, RedX Logistics, Aramex, GMS Composite are few of the names among the existing B2B clients.
Carcopolo also offers special discounts to GP Stars, Eastern Bank & Trust Bank card holders and for the clients of Pacific & Millennium Motors.
This proves that their partnership and collaboration portfolio go across industry verticals.