Robi improves 4.5G data experience on its network
BI Report || BusinessInsider
Published: 18:16, 4 January 2022 Update: 18:21, 4 January 2022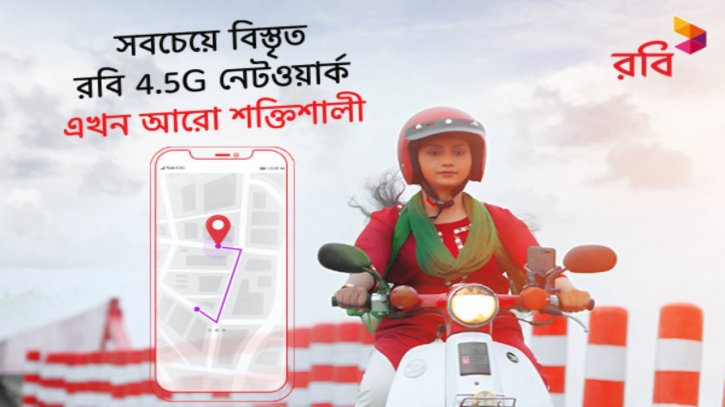 Photo: Courtesy
Mobile phone operator Robi has recently completed a major network upgradation project that has significantly improved network experience in both indoor and outdoor areas.
In a press release issued on Tuesday, Robi said in order to ensure much improved indoor coverage it has deployed a maximum number of L900 sites in the country. On the other hand, the company has also deployed a significant number of L2100 4G sites to ensure a smooth outdoor experience for customers, it said.
While the network upgradation project spanned across the country, special focus was given in widening the 4.5G network coverage network in Sylhet and Mymensingh divisions, Robi said.
Considering the requirements of growing data usage, Robi has deployed the highest amount of bandwidth (20MHz) in 1800 MHz spectrum among all operators, it said.
Starting from the middle of 2021, Robi has allocated 30 to 35 MHz bandwidth for 4G handsets which can facilitate data usage from multiple spectrum bands, the mobile phone operator said. This has significantly improved internet experience and increased data speed by 30-50% for those using such 4G smartphones, it said.
"Along with tremendous growth in data market share, we are ending 2021 with 30mn data users and the majority of whom are heavy 4.5G data users," said Shihab Ahmad, chief commercial officer of Robi.