Archer Shana, shooter Baki optimistic about Bangladesh's chances in Tokyo Olympics
BI Report || BusinessInsider
Published: 10:56, 8 June 2021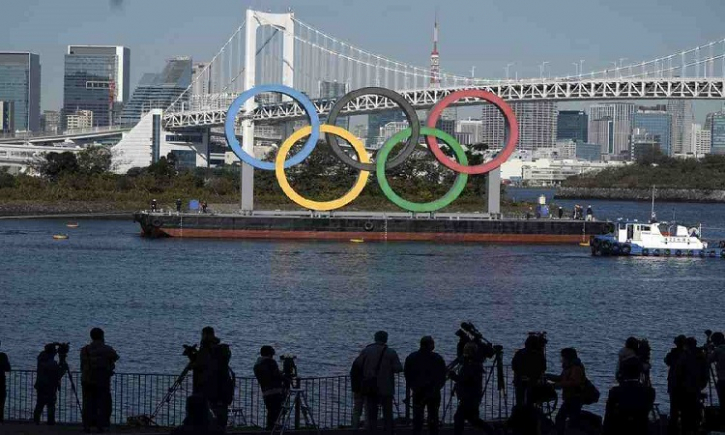 Photo: Collected
Bangladesh is popular when it comes to cricket. Bangladesh is the eighth-most populated country on earth but it holds the infamous record of being the most populous country to never win an Olympic medal and it has had a terrible relationship with the Olympics since their first appearance in 1984.
Bangladesh not only has never won a medal, but until golfer Siddikur Rahman clinched his spot in Rio 2016 by finishing 55th out of 60 in final qualifying, no athlete had reached the Olympics on merit.
Bangladesh's top archer Ruman Shana became the second sportsman of Bangladesh to qualify for a place in the Olympic Games directly. He will participate in the upcoming Tokyo Olympics which is scheduled to be held from July 23 to August 8.
Apart from them, the other Olympic entrants had to rely on wildcards provided by the International Olympic Committee and other international sports.
Ruman Shana and Bangladesh Archery are synonymous with each other in the last couple of years and that's what makes it thrilling for the viewers.
History was made when Ruman Shana and Diya Siddique pair claimed the silver medal in the recurve mixed team event of Archery World Cup at Lausanne, Switzerland last month.
The duo captured their country's best international archery result to date despite losing the final.
Country's top archer Ruman Shana, hailed from Khulna, qualified Bangladesh its first quota place for an Olympic Games and collected his country's first world medal with bronze at the 2019 Hyundai World Archery Championships in 's-Hertogenbosch.
While talking with the Business Insider on Monday, Shana said that he is upbeat to continue his fine run at the third stage of the international circuit in Paris this month. But his ultimate goal is to bring glory from the Tokyo Olympics.
"I am very happy with my performance in recently concluded Archery World Cup in Switzerland. The performance gave me a huge boost ahead of the upcoming international event in France. Weather is a major fact. We are optimistic to bring something special for Bangaladesh." Shana told the Business Insider.
"Archery sports is new here. Since I am going to the Olympics for the first time, I am not expecting anything bigger. This is a great achievement to participate in the world's biggest sporting stage. Like others, I also dream to grab a medal in Olympics. So, I will give my best to bring the best result." Shana added.
In a country otherwise obsessed with cricket, Shooter Abdullah Hel Baki has become a major star in Bangladesh and been dubbed one of the best hopes to end Bangladesh's Olympics medal drought.
Shooting has always been the most successful discipline for Bangladesh on the world stage since Asif Hossain Khan scripted history in the 2002 Commonwealth Games in Manchester, when he finished ahead of every other shooter in the 10m Air Rifle event, to become the first-ever individual Gold medalist for Bangladesh.
And then current Bangladeshi ace shooter Abdullah Hel Baki brought another memorable moment for the country when he won 10-meter air rifle silver at the 2014 Commonwealth Games. They put the sport of shooting on a different pedestal, from where they inspired a number of youngsters to take up the sport as a career.
Before Siddikur's confirmation in Rio Olympics, Baki earned the first wildcard in the 2016 Olympics for the nation. Even the two-time Commonwealth silver medalist Baki received wild-card entry in the upcoming Tokyo Olympics.
Baki failed to cross the first hurdle at Rio Olympics 2016 as he fell short in the qualification round of the men's 10m Air Rifle event. He finished 25th, out of 50 shooters, scoring 621.2 points.
Bangladesh's famed shooter Baki, from Bangladesh Navy, said that he is confident enough to bring success in Tokyo Olympics.
"Considering my previous achievements and performance I am confident to do better in Tokyo Olympics. I think my performance in Rio Olympics was not bad at all as I almost reached the qualification." Baki told the Business Insider on Monday.
"If I can score 627-630 points I think I will be able to move to the final. I think the shooting game is totally a psychological game. You need full concentration in this sport and that is why I regularly keep mediation as a part of my preparation." Baki added.
So far, archer Ruman Shana, swimmers Junaina Ahmed and Ariful Islam, national athlete Jahir Raihan and shooter Baki confirmed their entry to the Tokyo Olympics.