Argentina vs Saudi Arabia: Beginning of the 'End' for Messi
Mirza Galib Hasan || BusinessInsider
Published: 14:31, 22 November 2022 Update: 14:32, 22 November 2022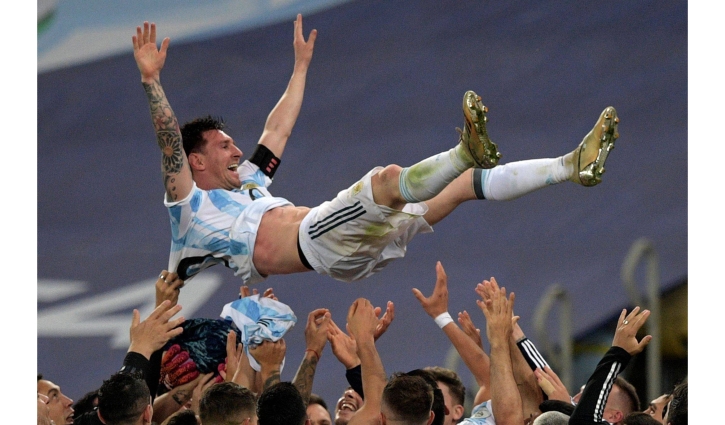 Lionel Messi. Photo: File
Argentina will start their FIFA 2022 World Cup campaign on Tuesday against Saudi Arabia. In October, Lionel Messi announced that the Qatar World Cup will be the last World Cup he participates in which means this is the final chance for him to win the golden trophy.
Can you remember what Argentina coach Lionel Scaloni said after Swiss legend Roger Federer said goodbye to tennis? "Everyone was emotional and everyone was thinking, 'He's not going to be here anymore, he's not going to play anymore.'" Scaloni said.
"How many of us would like to still see Federer play tennis? It was wonderful to watch him play... And the same thing will happen with Messi."
Let's take you back to 2016 when Argentina lost the final of the Copa America to Chile. "That's it for me, I'm done with the national team," said Messi. "Like I said before, we lost four finals and it's just not for me."
However, he came back and helped his side to win a major trophy after long 28 years. They defeated their arch-rivals Brazil in the 2021 Copa America in their home, at the Maracana where the Selecao lost their last match in the 1950 World Cup final against Uruguay.
Ahead of that Copa America final, Messi delivered a passionate speech. The Argentine legend said, "45 days without seeing our families. 45 days... El Dibu (Emilio Martinez) became a father and didn't even get to see his newborn child, and why? Because of this moment boys.
"We had an objective and we're one step away from achieving it and the best thing about it is it's in our hands.
"So, we're going to go out there and lift the trophy, we're going to take it home to Argentina and enjoy it with our family, friends with everyone that has supported Argentina.
"And I want to finish with this: Coincidences don't exist. This tournament had to be played in Argentina and do you know why? Because God brought it here so we win here in the Maracana for all of us. So let's go out there with confidence, with cool heads, and let's win this trophy. Come on boys!"
He did not score that night but without any doubt, it was his tournament as he bagged both the Golden Boot and the Golden Ball. the Argentine captain was directly involved in nine of his country's 12 goals with five goals and four assists.
Messi has won everything possible in football. The only thing left is the World Cup and his team is just seven matches away to make it happen. The little magician is in great form so are Argentina as a team. The South American powerhouse is unbeaten for 36 matches. Only time will say, can they continue their unbeaten run in this mega event and lift the World Cup trophy after 1986.