India, Thailand on board to include Bangladesh in trilateral highway project
Published: 21:47, 14 March 2023 Update: 21:50, 14 March 2023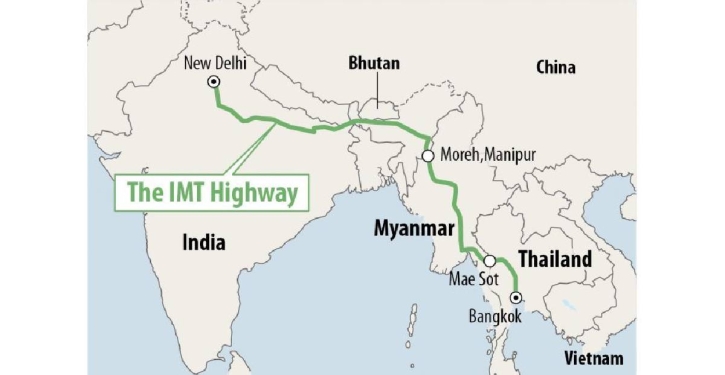 Photo: Collected
India and Thailand have agreed to include Bangladesh in the India-Myanmar-Thailand trilateral highway project, Foreign Secretary Masud Bin Momen said on Tuesday.
However, Myanmar is yet to provide its opinion on the matter, the foreign secretary said, while addressing the journalists after the third 'Foreign Office Consultation' meeting at the Foreign Ministry on Tuesday.
"We have shown our interest in joining this trilateral initiative. We have already talked to the Indians and Thais, and they are on board with it. The question is how Myanmar will react, as we haven't had the chance to formally engage them on this issue," he told reporters.
Apart from highway connectivity, air, and maritime connectivity issues were also addressed during the meeting.
"An MoU is ready to be signed to increase air connectivity between the two countries," Masud said.
Currently, 35 flights are being operated weekly on the Dhaka-Bangkok route, according to information provided during the press briefing.
Earlier, a Thai delegation led by Sarun Charoensuwan, permanent secretary of Thailand's Ministry of Foreign Affairs, met with a Bangladeshi delegation at the Foreign Ministry to review and explore the bilateral relationship between Thailand and Bangladesh.
Citing Thailand as a time-tested friend, Foreign Secretary Masud Bin Momen said: "We have seen the potential of our relationship and we believe that although the current level of trade is about little over $1 billion, it can easily be doubled in the near future."
The government is working to create opportunities and necessary conditions for foreign investors to do business in the country, he added.
Meanwhile, Thai foreign secretary Sarun Charoensuwan lauded Bangladesh's economic growth in recent years and said: "As Bangladesh is going to graduate from LDC in the coming years, we're very happy to work with Bangladesh as we see potential to support one another in various aspects."