China kicks off massive military drills around Taiwan
BI Desk || BusinessInsider
Published: 13:11, 4 August 2022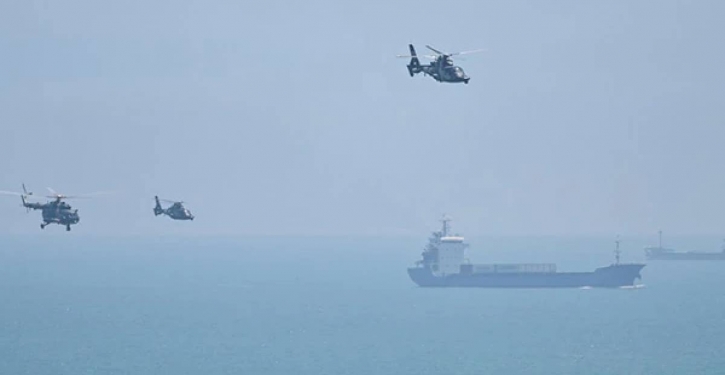 Photo: Collected
China has begun live fire military drills - its biggest-ever in the region - in the waters around Taiwan.
This follows top US Democrat Nancy Pelosi's controversial visit to Taipei in the face of warnings from Beijing, reports the BBC.
Some of the affected areas are just 12 miles off the island - the closest Beijing's military exercises have ever come.
Taiwan says the move, which stops ships and planes from using the space, violates its sovereignty and amounts to a blockade.
China sees self-ruled Taiwan - which lies 100 miles from the mainland - as a breakaway province that will eventually be under its control. This comes at a time when US-China tensions have been growing.
However, life is going on as normal in Taipei - people here are calm but concerned.
The main impact of the Chinese military drills is that Taiwan is now having to reroute a huge number of international flights and ships coming in and out of Taiwanese ports in the north and the south.
They have to be rerouted around the six exclusion zones China has declared around Taiwan.
This is expected to last for four days - so it's a major headache for Taiwan to deal with.
Taipei has called it a breach of UN conventions and international law - and has condemned China for declaring exclusion zones.
The Taiwanese government has also warned local companies that they need to be prepared for a large number of cyber attacks originating in China in the next few days.
So Taiwan is braced for the Chinese drills - it's on high alert and observant.
It's watching what Taiwan is doing but not reacting - yet.