Afghanistan crisis vanquishes repatriation of Rohingyas, say experts
Riaz Uddin || BusinessInsider
Published: 15:39, 26 September 2021 Update: 20:06, 26 September 2021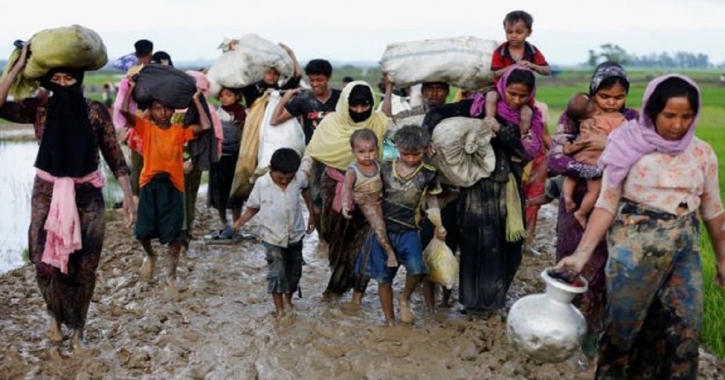 Hundreds of thousands rohingya refugees take shelter in Bangladesh. Their repatriation does not see any silverlining. UNB File Photo.
International relations experts of Bangladesh believe that repatriation of the Rohingya refugees recently lost global attention due to the abrupt political crisis in Afghanistan.
Mia Seppo, the UN Resident Coordinator in Dhaka, said the Rohingya issue has been suppressed by political developments in Afghanistan. Speaking at a DCAB talk in Dhaka on Sunday, she said the challenges of the Rohingya problem was intensifying as the international community's focus moved toward Afghanistan.
"Any problem when dragged into the long run, it increases many challenges. Various problems are here to be resolved, such as the rising cost of living of the Rohingyas in Cox's Bazar," said Seppo.
Everything is not going to be properly addressed, she said adding it is hard to maintain focus on anything in the long run.
Bangladesh has been dogging repatriation of the Rohingyas for months at local and international levels. Prime Minister Sheikh Hasina raised her voice loudly at the UN General Assembly in New York over repatriating the Rohingyas.
The PM said the Rohingya crisis is in its fifth year now. Yet not a single forcibly displaced Myanmar national could be repatriated to Myanmar.
"Despite the uncertainty created by the recent political developments in Myanmar, we expect enhanced focus and active support of the international community to find a durable solution to this crisis," she told the world at UNGA on Friday.
She said Myanmar must create the conditions conducive for their return. "We are ready to work with the international community on this compelling priority."
Foreign Minister Dr AK Abdul Momen has said ICRC should work more actively in Rakhine State with Myanmar authorities for creating a conducive environment so that the Rohingyas can go back to their homeland in a sustainable and dignified manner.
Dr Momen made the call when he had a meeting with Peter Maurer, President of the International Committee of the Red Cross (ICRC) in New York recently.
Maurer expressed gratitude from ICRC to Bangladesh, particularly to Prime Minister Sheikh Hasina for her humanitarian gesture in providing shelter to the Rohingyas when they entered Bangladesh after being persecuted in the homeland by their own state machinery.
Bangladesh is now hosting over 1.1 million Rohingyas in Cox's Bazar district and Bhasan Char.
Bangladesh at the UN General Assembly reiterated that the crisis was created in Myanmar and its solution lies in Myanmar.
On September 24, Prime Minister Sheikh Hasina in her speech at the UNGA said the international community must work constructively for a permanent solution to the crisis through safe, sustainable, and dignified return of the Rohingyas to their home in the Rakhine State.
"While we expect the ASEAN leadership to step up their ongoing efforts, the international community needs to support all the accountability processes," she said.
Bangladesh is now hosting over 1.1 million Rohingyas in Cox's Bazar district and Bhasan Char.