Egypt procurement team visits CPTU e-GP
BI Desk || BusinessInsider
Published: 20:00, 7 March 2023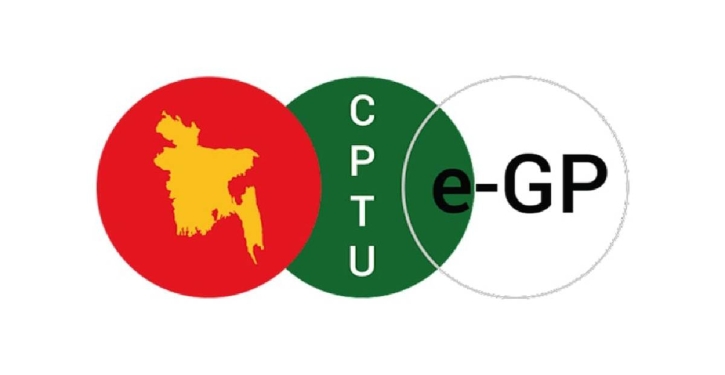 Photo: Collected
A knowledge sharing delegation of public procurement officials from Egypt concluded its two-day visit to the Central Procurement Technical Unit (CPTU) of Implementation Monitoring and Evaluation Division (IMED) on Tuesday.
Since 2011, about 15 countries and international organizations visited CPTU for knowledge and experience sharing on public procurement reforms and electronic government procurement (e-GP) system in Bangladesh, said a press release.
In December 2022, another such team from the Republic of Mozambique had a three-day visit to CPTU.
The four-member delegation from Egypt was led by Leena Abbasy, Procurement Specialist of the World Bank. She is based in Baghdad, Iraq.
The delegation comprised Mohamed Ousama, Noha Taher Zaher, Mohamed Atef and Ahmed Saad. They attended some learning sessions over the two days on various aspects of e-GP at CPTU.
The team members also shared knowledge and ideas about e-GP implementation status in their country. Egypt is going to implement the e-GP. At present, they only advertise their tender notices online, but the rest of the activities are still done manually. They visited LGED on March 6. The LGED has implemented e-GP in all its procurement.
The visiting Egypt team had a meeting with Secretary, IMED AKM Mohiuddin at the CPTU conference room today. The Secretary highlighted success of e-GP in Bangladesh. He said IMED and CPTU will provide necessary support, if needed, to Egypt in its bid to implement e-GP.
Shoheler Rahman Chowdhury, director general of CPTU of Implementation Monitoring and Evaluation Division (IMED), Ministry of Planning, chaired the learning sessions for the team at CPTU. He also made a presentation on overall procurement reforms in Bangladesh.
Director of CPTU, Masud Akter Khan gave a presentation on communication and citizen engagement and Director Md. Shamimul Haque made a presentation on CPTU projects. Consulting firms and consultants of CPTU also made presentations on e-GP system, security aspects and future thoughts on e-GP.
The two-day visit on March 6-7 took place under the auspices of the World Bank. It has been providing technical support to CPTU to implement the Digitizing Implementation Monitoring and Public Procurement Project (DIMAPPP).
The overall objective of the knowledge exchange was to build Egypt's preparedness to design, develop, and implement electronic government procurement, with a focus on strengthening the institutional and technical capacity of public procurement officials in Egypt.
The Egyptian delegation expressed satisfaction and appreciated the e-GP system in Bangladesh.
The specific objectives of Egypt team's visit were to learn from Bangladesh its journey to digitalize public procurement system, including design, development, implementation, and sustainability; gather advice/guidance from Bangladesh.
It is envisioned that the interventions from Bangladesh will include advice/guidance for the Egyptians.
The CPTU has been implementing e-GP since 2011. Over the last several years it has added some new features to the system to make public procurement process and contract management fully digitalized.
It has started inviting international competitive tender of goods through e-GP system, launched electronic contract management system (e-CMS), e-audit manual and tenderers' database.
So far, about 6.70 lakh tenders have been invited through e-GP, more than one lakh tenderers and 1427 procuring agencies have registered with the e-GP system since 2011.
Prime Minister Sheikh Hasina inaugurated the e-GP portal on June 2, 2011. Bangladesh is now considered as a global leader in electronic procurement.
The CPTU is also working to fulfill the SDG targets on public procurement. It has already drafted a Sustainable Procurement Policy (SPP) under the DIMAPPP.
Egypt is taking steps to strengthen public procurement, most notably via the 2018 Public Procurement Law, which aims to achieve efficiency of public expenditure and enhance the principles of good governance, among several other objectives. Since 2022, Egypt has been working with the Korean Development Agency (KOICA) to introduce electronic procurement.
The World Bank supports Egypt's efforts to introduce electronic procurement, as it is a key pillar to an efficient, transparent, and modern public procurement system. There are, however, serious challenges to designing, developing, and implementing electronic procurement, as evidenced by international experiences.