Swedish geneticist wins Nobel Prize in medicine
5 more prizes to be announced till Oct 10
BI Desk || BusinessInsider
Published: 15:49, 3 October 2022 Update: 19:26, 3 October 2022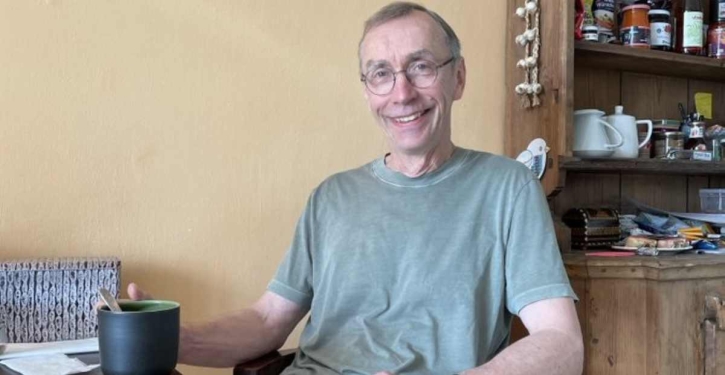 Svante Pääbo. Photo: Collected
Svante Pääbo has won the Nobel Prize for medicine for "his discoveries concerning the genomes of extinct hominins and human evolution," it has been announced.
The Nobel Committee said Pääbo, a Swedish geneticist, "accomplished something seemingly impossible" when he sequenced the first neanderthal genome and discovered that Homo sapiens interbred with Neanderthals, reports CNN.
The evidence for his discovery first emerged in 2010, after Pääbo pioneered methods to extract, sequence and analyze ancient DNA from Neanderthal bones. Thanks to his work, scientists can compare Neanderthal genomes with the genetic records of living humans today.
Over the course of the six days, five more Nobel prizes — physics, chemistry, literature, peace and economics — will be announced honouring leading scientists, writers, economists and human rights advocates from across the globe.
The programme will continue till October 10 and the Nobel Foundation has decided to invite the 2022 Nobel Prize laureates to the Nobel Week in Stockholm in December together with the 2020 and 2021 laureates.
A prize award ceremony at Konserthuset Stockholm (the Stockholm Concert Hall) and a banquet at the Stockholm City Hall are also planned.
The prize-awarding institutions have decided to announce their 2022 prize decisions as follows:
The award in physics will be given on October 4, Chemistry on 5, Literature on 6, Peace on 7, and the services Riksbank prize in economic science in memory of Alfred Nobel on October 10
All of the prize announcements will be streamed live on nobelprize.org and on the official digital channels of the Nobel Prize.
In-depth information about the prizes will be published at nobelprize.org.
Each Nobel Prize is worth 10 million kronor (equivalent to $895,098 or over Tk 9 crore) and is given with a diploma and a gold medal.