Bengali eBook reader apps you can use
Anima Tabrizi Khan Majlis || BusinessInsider
Published: 15:45, 25 September 2022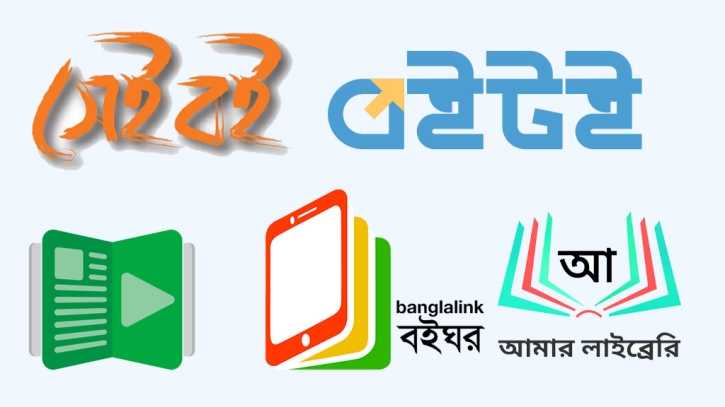 eBook reader apps Photo: Collected
eBook reader apps have replaced conventional printed books. They take up less space than printed books and are a lot cheaper.
One of the many reasons eBook reader apps are more useful is because readers can listen to audiobooks. This feature is not available with the traditional reading experience. It is helpful because readers can highlight, annotate, draw, and cite sources using eBook features. They can also benefit from the features like changing the font size and type and adjusting the brightness level of the screen for optimum reading in the dark or bright daylight in digital format.
Here are some eBook reader apps Bangladeshis can try out.
Boitoi
Boitoi has over 3000 eBooks available on the app. More and more eBooks are being added to their collection every day. The Bangla font can be changed which makes it easier for readers to read them. 'Paper' mode is available along with 'Dark' mode for readers' convenience.
Boighor
Boighor has a huge library of Bengali eBooks and audiobooks. Font type and size customisation are possible in this app.
Sheiboi
From 150+ categories, readers can explore 2800 ebooks. Categories include adventure, biography, classics, thriller, drama and many more.
Amar Library
With more than 190 categories of books, Amar Library has 11000+ eBooks including Sci-Fi, detective, motivational, biography, law, self-development and whatnot. Amar Library is free. So you can just download the book before you start reading.
Puthika
Puthika has a collection of both Bengali and English books from 100 years old to recent times. There are over 2300 eBooks in more than 50 categories which include classic literature, fantasy, fiction, non-fiction, romance, comedy, etc.