Children's daycare centre opens at Rooppur NPP
BI Report || BusinessInsider
Published: 18:58, 21 September 2022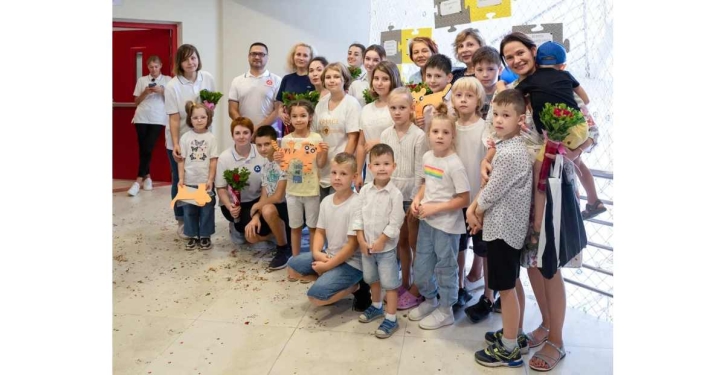 Photo: Collected
A daycare centre titled "Childhood Territory" for children of employees has started functioning at Rooppur NPP. Preschool children of 3 years or above and schoolchildren of grades 1-9 will be entertained at the centre.
"Opening of a children's daycare centre was one of the demands from our employees with families. Nuclear power plant construction takes many years, and throughout this period they have to live away from their family members and close relatives. We decided to create conditions so employees could move to Bangladesh together with their families. This initiative will make the work at Rooppur NPP more attractive and enhance the working spirit of our colleagues", said Alexey Deriy, ASE Vice-president and Director, Rooppur NPP Construction Project.
Ten staff of the centre are responsible for taking care of the children- arranging sports, entertainment, and educational activities. School children attend online lessons in the International School of blended learning in Moscow. The Centre has its own playground, fitness area, choreographic and musical classrooms, and media and art workshops. There is a children's medical room where a paediatrician attends children. Now, 15 children are attending the "Childhood Territory", and 3 more are to join soon.
Rooppur NPP equipped with two Generation III+ VVER-1200 reactors of a total 2400 MW capacity are being constructed under the Russian design in accordance with the General Contract signed on December 25, 2015. The Engineering Division of Rosatom State Corporation is the General Contractor for the project.