Bangladesh's role in migration management, tackling climate change lauded
BI Desk || BusinessInsider
Published: 19:06, 27 July 2022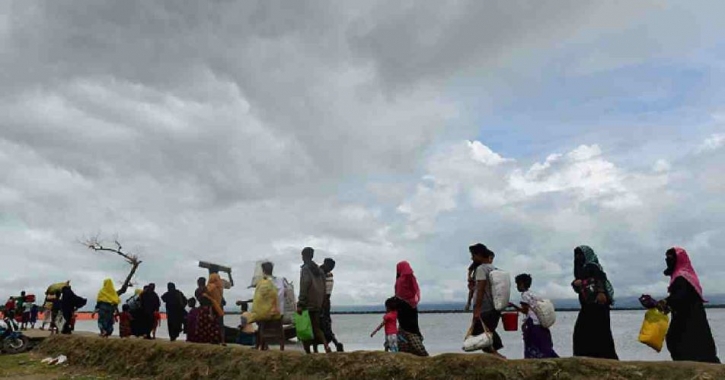 Representational image. UNB file photo.
Deputy Director General (DDG) for Operations of International Organization for Migration's (IOM) Ugochi Daniels has praised the Bangladesh government for its exemplary role in migration management and tackling climate change.

Daniels also called for continued and flexible support to Rohingyas and host communities as she concluded a five-day visit to Bangladesh on Tuesday.
"Bangladesh should be recognised for the important role they play in hosting more than 900,000 Rohingyas and their leadership as a 'champion country' of the Global Compact on Safe, Orderly and Regular Migration," said Daniels.

During her stay in Bangladesh, she visited the world's largest refugee camp in Cox's Bazar, which hosts over 900,000 Rohingyas who have sought refuge in Bangladesh fleeing from violence in Myanmar nearly five years ago.

"As the government of Bangladesh continues providing humanitarian assistance, the ongoing support from the international community is crucial until the situation in Myanmar allows for Rohingyas to voluntarily return in a safe and dignified manner," said Daniels.
In Cox's Bazar, IOM has been providing life-saving assistance, including shelter, health services, water and other emergency items to Rohingyas since 2017.
During her visit, DDG Daniels viewed environmentally friendly initiatives such as a sustainable solid waste management facility, the world's largest humanitarian solar-powered water supply system and a cleaner energy provision system, which are designed and implemented by IOM.

IOM has been supporting the government of Bangladesh (GoB) since 1992 and has had an uninterrupted presence in the country since 1998, an IOM press release said.

Earlier this year, IOM issued an appeal for US$ 139 million to support 1.4 million Rohingyas and host community members in the country.

IOM in Bangladesh provides technical assistance to the government in various areas of migration management to ensure safe, orderly, and regular migration. This includes support for improved migration governance, assistance to vulnerable migrants, immigration and border management, migration health, migration data and displacement tracking and humanitarian assistance, said the press release.

In Dhaka, DDG Daniels met Secretary Dr Ahmed Munirus Saleheen, Ministry of Expatriates' Welfare and Overseas Employment; Dr Md Enamur Rahman, State Minister, Ministry of Disaster Management and Relief; and Masud Bin Momen, Foreign Secretary (Senior Secretary), Ministry of Foreign Affairs, among other diplomats, UN officials and civil society representatives.

DDG Daniels attended a high-level policy dialogue on Human Mobility in the Context of Climate Change: Towards a Common Narrative and Action Pathway jointly organised by the Ministry of Foreign Affairs and IOM, where she met Bangladesh's Foreign Minister Dr AK Abdul Momen, and the President of the Inter-Parliamentary Union,
Saber Hossain Chowdhury, added the press release.

During her discussions with government officials and international humanitarian and development actors, she advocated for greater efforts to jointly address climate
change and human mobility at national, regional and global levels.