Accurate data is crucial to managing water: Speakers
BI Report || BusinessInsider
Published: 19:38, 6 June 2022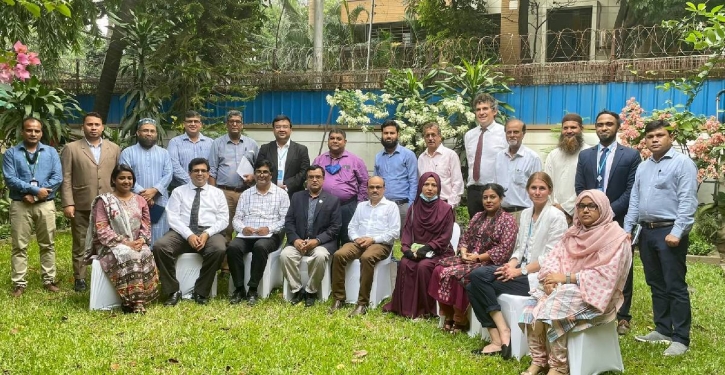 Photo: Courtesy
Bangladesh being one of the most exposed to climate change also has numerous initiatives implemented to minimise this exposure and to simultaneously build people's resilience to adapt to the changing environment, said speakers at a knowledge exchange meeting on Sunday.
The International Fund for Agricultural Development (IFAD) Country Office in Bangladesh opened its doors and welcomed government representatives, implementers, and development partners to exchange how information can sustainably build climate-resilient communities in observance of World Environment Day, according to a statement.
Underscoring the need for accurate data for efficient water management, IFAD Country Director for Bangladesh, Arnoud Hameleers, said, "With the highly dynamic land and river system, there are different priorities for different regions in the country, which include increased erosion or accretion, sedimentation, as well as frequent and prolonged flooding, and inundation."
Representatives from different IFAD-financed interventions in haors, coastal chars, and the Brahmaputra-Jamuna-Teesta floodplain showcased their work in promoting and engaging in building climate-resilient communities and building infrastructure and developing models and mechanisms to strengthen data collection and dissemination that enable sustainable planning.
Systems cover hydromorphological models as well as weather and flood predictions. All these IFAD-financed interventions aim to use data to build accurate models and thus, enable evidence-based decision-making, leading to more sustainable planning and increased resilience of climate-vulnerable areas and communities.