Trans fat-free Bangladesh to lower heart diseases, premature deaths
BI Report || BusinessInsider
Published: 14:58, 12 January 2022 Update: 14:59, 12 January 2022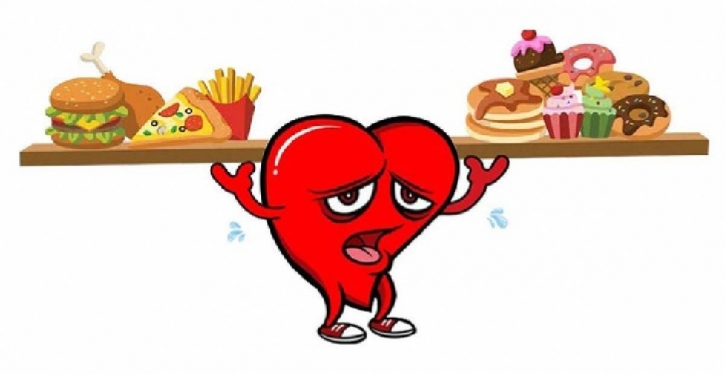 Representational image. Photo Collected
Industrially produced trans fatty acids (TFA) or trans fat is an unwanted food element toxic for human health and is responsible for increased risks of heart diseases and related premature deaths.
The World Health Organisation (WHO) has called on nations to eliminate industrially produced trans-fat from the global food supply chain by 2023.
Following the target set by WHO, the Bangladesh Food Safety Authority (BFSA) has notified the "Limiting Trans Fatty Acids in Foodstuffs Regulations, 2021" in the government gazette on November 29 last year.
According to the newly formulated regulation, no oils, fats, or foodstuffs in the country can contain trans fat exceeding 2% of its total fat contents after December 31 of this year.
Violators of this law will be penalised with imprisonment of no more than three years or a fine of not more than Tk 12 lakhs or both under the jurisdiction of the Food Safety Act.
TFA or trans fat is dietary fat that can lead to multiple health conditions. Intake of TFA with food increases low density lipoprotein (LDL) dubbed as 'bad cholesterol' in the bloodstream, and simultaneously lowers the high density lipoprotein (HDL) or 'good cholesterol' in blood.
Excessive TFA deposits bad cholesterol in the arteries and blocks the blood flow in the body, resulting in increased risks of heart diseases.
Intake of excessive TFA can give way to cardiovascular diseases, heart attacks, death from heart diseases, type 2 diabetes, breast cancer, prostate cancer, dementia, and cognitive impairment.
Moreover, studies have found that TFA from food is also responsible for anger, mental stress, aggression, irritability, annoyance, and even risks of depression among teenagers.
WHO estimates that around 500,000 people die of heart diseases globally each year due to consumption of excessive TFA with food.
The WHO said - in a 2020 report - that Bangladesh ranks among 15 countries with the highest burden of deaths from coronary heart diseases due to trans-fat intake with 4.41% of the total deaths from cardiovascular diseases being attributed to TFA intake.
In order to reduce such preventable risks of trans fat-induced heart diseases and related mortalities, WHO has recommended to limit the level of TFA in all foodstuffs to 2% of the total fat content or/and ban the production and use of partially hydrogenated oils (PHO).