Yet, 17 Bangladeshis die in Mediterranean Sea
Muhammad Owasim Uddin Bhuyan || BusinessInsider
Published: 12:56, 22 July 2021 Update: 12:59, 22 July 2021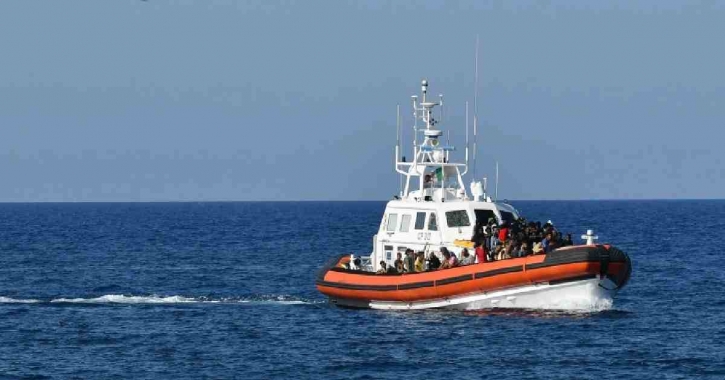 Representational Image
At least 17 Bengali migrants drowned in a shipwreck off Tunisia as they tried to cross the Mediterranean Sea to enter Italy, according to global media reports.
More than 380 migrants have been rescued by the coastguard, the Tunisian Red Crescent said on Wednesday.
The boat had set off from Zuwara, on Libya's northwest coast, carrying scores of migrants from around Syria, Egypt, Sudan, Eritrea, Mali and Bangladesh, the humanitarian organisation said.
"17 Bangali died and more than 380 other migrants rescued in a boat that set off from Libya's Zuwara towards Europe," Red Crescent official Mongi Slim said.
CDE News, an online news portal from Malta published the report on Thursday.
In recent months, dozens of people drowned in the sea off the Tunisian coast, following attempts to enter Europe from Tunisia and Libya as the weather condition improved.
Hundreds of thousands of people have made the perilous Mediterranean crossing in recent years, many of them fleeing conflict and poverty in Africa and the Middle East.
Arrivals in Italy, one of the main migrant routes into Europe, had been falling in recent years, but numbers picked up again in 2021.
Bangladeshis together with other foreign migrants are being pushed by the brokers into overcrowded fishing boats to get into Italy. The human traffickers are now exploiting calm seas and warm weather to launch multiple vessels.
Libya-based migrant traffickers launch many unseaworthy vessels toward European shores late spring, when weather turns favourable.
In recent years there have been surges in the number of migrant arrivals, either being rescued at sea, escorted by military vessels, or sailing unassisted directly to Italian shores when seas are calm. In recent years, a few thousand migrants were rescued in the sea.
Meanwhile, some anti-trafficking campaigners in Bangladesh said organized rackets of traffickers were still alluring young Bangladeshis into Libya with a promise of sending them to Italy.
Many illegal migrants of Bangladesh lost their lives in the seas, they said.