Butchers, most wanted persons in Eid!
BI Report || BusinessInsider
Published: 20:14, 21 July 2021 Update: 21:52, 21 July 2021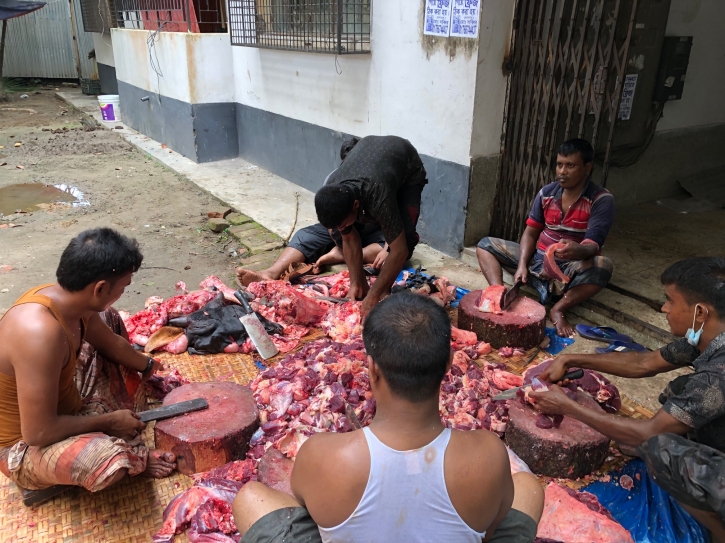 A team of butchers arrive in Dhaka from Bogura for a day or two. They charge 10pc of a bull's price as fee to slaughter it and dress meats.
You get to be lucky to have an expert butcher for proper slaughtering of a bull or a goat and dress the meat.
Muslim devotees must book a professional butcher ahead of Eid-ul-Azha for their demand is high during the festival. Butchers generally charge 10 percent of a cattle head price. Therefore, if a bull is purchased with Tk 100,000, the butcher will have to be paid Tk 10,000.
Many slaughterers come from Bogura simply to earn some quick money in the capital. They may stay 2/3 days in Dhaka and make Tk 40,000 to Tk 50,000, butchers said.
Zia, 45 is in Dhaka now. Hailing from Nandigram of Bogura, he is leading a group of 20 professional butchers.
Each team is comprised of 4 members. All the teams are working in various Azimpur government quarters.
"We can cut meat into pieces in 40-50 minutes. We take 10pc of the cattle prices as fees," said Helal, a member of Zia's team.