Babunagari, Jahid made Hefazat's amir, secretary general
BI Report || BusinessInsider
Published: 13:11, 7 June 2021 Update: 14:38, 7 June 2021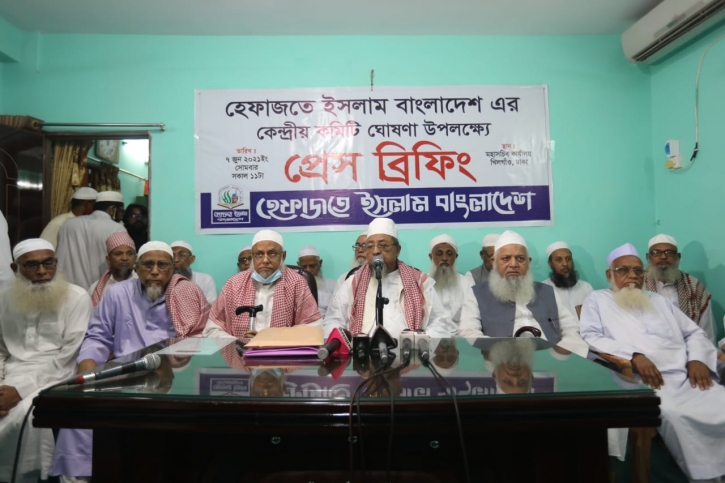 Photo: Business Insider Bangladesh
Junayed Babunagari and Nurul Islam Jihadi have been made amir and secretary general of Hefajat-e-Islam central committee respectively.
Newly appointed Secretary General Nurul Islam Jihadi came up with the announcement at a press conference at Jamia Islamia Makhjanul Madrasha in city's Khilgaon intersection on Monday.
Jihadi also announced a 33-member committee of the religion based organisation at the press conference excluding all controversial leaders including its Joint Secretary General Mamunul Haq and Organising Secretary Azizul Haque Islamabadi, now behind bars on different allegations.
Hazrat Maulana Ataullah Hafezi has been made the Nayeb-e-Ameer of the committee and Hazrat Maulana Sajedur Rahman has been made the joint secretary general.
Besides, Hazrat Maulana Mir Idris has been made the organising secretary while Hazrat Maulana Muhiuddin Rabbani made the publicity secretary of the committee.
On April 25, Hefazat-e-Islam chief Junayed Babunagari dissolved the organisation's central committee amid its controversial role in the vandalism launched during Indian Prime Minister Narendra Modi's visit to Bangladesh in late March.