Polls manipulation through EVMs not possible: Zafar Iqbal
BI Report || BusinessInsider
Published: 15:34, 25 May 2022 Update: 16:04, 25 May 2022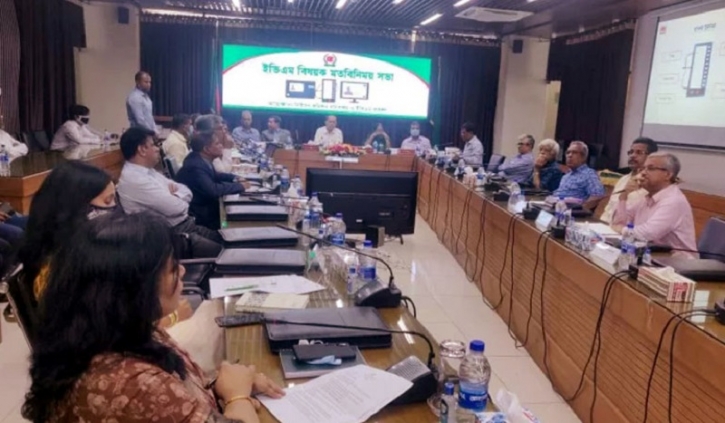 Photo: Collected
Calling upon all political parties to accept the use of Electronic Voting Machines (EVMs) in elections, Prof Muhammed Zafar Iqbal, has said it is not virtually possible to manipulate elections through such devices.
The circuits are installed inside the EVMs properly, so, it is not possible to manipulate elections by using such machines, Zafar Iqbal, a renowned science fiction author, physicist, academic and activist, said on Wednesday.
Zafar Iqbal, a former professor of computer science and engineering and head of the department of Electrical and Electronic Engineering at Shahjalal University of Science and Technology (SUST), said, " I am telling from my technical point of view but, it is the matter of the country's political parties whether they will accept the use of the EVMs in polls."
All political parties will be benefited if the election is held by using the EVMs, he said while talking to reporters after emerging from a meeting with a technical team at the Election Commission office in Agargaon area of Dhaka this afternoon.
Earlier in the day, the Election Commission held a meeting with technical experts, researchers and teachers of different universities to examine the prospect of using EVMs in the next 12th national elections to be held either at the end of 2023 or at the beginning of 2024.
On Tuesday, Chief Election Commissioner (CEC) Kazi Habibul Awal said that the commission did not take any final decision on the use of the EVMs in the next general elections.
"The EVM system is yet to gain the trust of all. We have had five meetings on using the EVMs and another one will be held tomorrow (Wednesday) and we will review it at an open meeting about the prospect of using the EVMs," he said while talking to reporters at his office.