Card fraud syndicate busted, Turkish citizen among 2 arrested
BI Report || BusinessInsider
Published: 17:45, 19 January 2022 Update: 18:05, 19 January 2022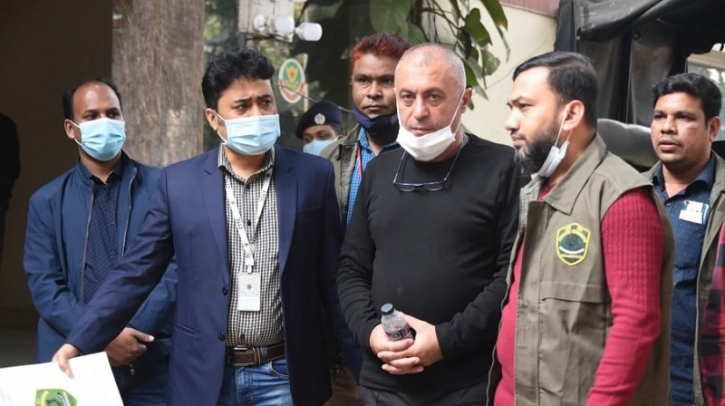 Photo: Collected
Dhaka Metropolitan Police (DMP) have busted a card fraud syndicate and arrested two persons from upscale Gulshan area on Tuesday for cloning cards of others in a bid to steal money from ATM booths.
The arrestees are: Hakan Zanburkan, a Turkish citizen and Mofiul Islam, a Bangladeshi, said a senior official of the Counter Terrorism and Transnational Crime unit of Police. Police recovered 17 cards, including 15 cloned and some electronic devices from their possession.
The fraudsters took at least 84 attempts to take money away from ATM booths in the city, but failed in all attempts, said Md. Asaduzzaman, additional commissioner of police and head of the Counter Terrorism and Transnational Crime (CTTC) at a press conference at DMP office on Wednesday.
"He (Hakan Zanburkan) tried to withdraw money from Eastern Bank's ATMs from January 2-4. He tried to use cloned cards of users of 40 countries, but all his attempts were in vain," the CTTC chief told reporters.
Police came to know about the fraud attempts from the Eastern Bank Limited (EBL) and identified the fraudsters by seeing the footage.
"We have helped police to detect and unearth the criminals. After getting an alarm we informed the police about the crime attempt in ATM booths," Ziaul Karim, head of brand and marketing at EBL, told the Business Insider Bangladesh on Wednesday.
He said maybe fraudsters did not know that cloned cards did not work in EBL ATMs.
Police guessed Hakan Zanburkan is a part of an international card fraud syndicate. He was arrested in India and was in jail for months for the same crime.