Bangladesh's progress may have exceeded Bangabandhu's expectations: Prof Rehman Sobhan
BI Report || BusinessInsider
Published: 20:45, 6 December 2021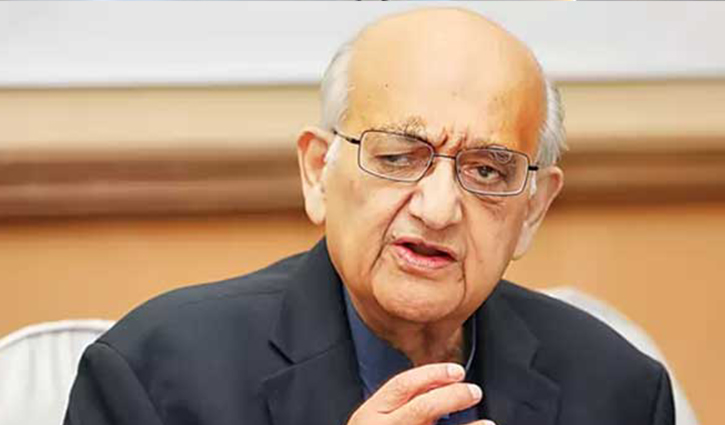 Professor Rehman Sobhan. Photo: File
Bangabandhu epitomised his vision for Bangladesh before the people of Bangladesh at the conclusion of his epic declaration of 7th March in 1971 — Ebarer Sangram Amader Muktir Sangram, Ebarer Sangram Shadinater Sangram, said Professor Rehman Sobhan.
He was presenting the keynote at a virtual international conference titled "Fifty Years of Bangladesh: Retrospect and Prospect," organised by the Centre for Policy Dialogue (CPD) in collaboration with South Asia Programme of Cornell University on Monday evening.
During the presentation, Professor Rehman Sobhan, the CPD chairman, discussed Bangabandhu's vision and the journey of Bangladesh at 50.
He said, "Many people have pondered on the distinction between the struggle for independence and the struggle for liberation. Bangabandhu was perhaps clearer in his mind about the distinction and visualised the struggle for independence as a struggle for the establishment of a sovereign nation state, a more readily understood goal which inspired the struggle by other nation states seeking to emancipate themselves from colonial rule."
Bangabandhu's commitment and struggle for self-rule was ultimately realised through the emergence of an independent Bangladesh, said Professor Rehman.
In the course of building a nation state Bangabandhu projected his vision for realising "amader muktir sangram" through the four foundational pillars incorporated in the Bangladesh constitution, presented to the nation within a year of our national liberation; democracy, nationalism, secularism, and socialism, he added.
"Within the short span vouchsafed to him on earth, he had created the structure of a fully functional nation state. But all his achievements remained a work in progress. The struggle for "amader muktir sangram" remained unfinished," Rehman said.
At liberation Bangladesh was well behind Pakistan in most areas of the macro-economy. But over the course of the next fifty years, Bangladesh has moved well ahead of Pakistan in most such areas, particularly in the last 25 years and more so in the last ten years.
Higher rates of growth have moved Bangladesh's per capita income (PCI), which was 61% below that of Pakistan in 1972, to exceed Pakistan's PCI in 2020 by 62%, he said.
"Today, Bangladesh's foreign exchange reserves are more than double those of Pakistan while our external debt/GDP ratio is half that of Pakistan. In the course of these 50 years, Bangladesh's progress may have exceeded Bangabandhu's expectations," said Rehman Sobhan.
Bangladesh's economy has registered impressive growth and poverty has been reduced, income inequalities and social disparities have widened. This represents an unjust distribution of the gains from our development and an inadequate recognition, in terms of policies and public support, of the larger constituency of social forces which have also driven our progress, Prof Rehman noted.
At the end of the keynote, he suggested that much can be done towards bringing greater justice to the governance process if the ruling regime remains committed to realising Bangabandhu's vision of a just society.
The event was chaired by Professor Rounaq Jahan, distinguished fellow of CPD, and it was attended by Dr Fahmida Khatun, executive director of CPD, and Professor Iftikhar Dadi, director, South Asia Programme at Cornell University, among others.
The objectives of the conference were telling the story of Bangladesh's developments with critical analysis of process, actors and actions; noting the shortfalls and mistakes to learn lessons for course correction in the future; challenging the established wisdom and analytical framework; and bridging scholars based in Bangladesh or outside of the country who have done research on Bangladesh in different fields.