Over 2,500 pro-BNP journalists demand Khaleda's treatment abroad
BI Desk || BusinessInsider
Published: 21:20, 24 November 2021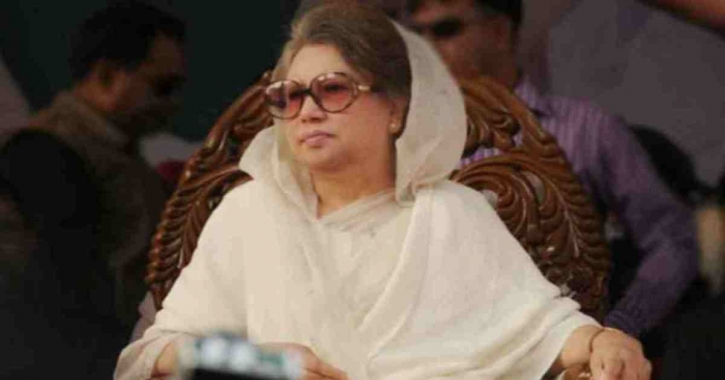 BNP Chairperson Khaleda Zia. UNB file photo.
Over 2,500 pro-BNP journalists on Wednesday demanded the government let BNP chairperson Khaleda Zia go abroad for advanced treatment on humanitarian grounds.

"Doctors at Evercare Hospital said she (Khaleda) has reached a condition of life and death. There's nothing left in the country to treat her," said a statement issued by 2,582 pro-BNP journalists, reports UNB.

They said the BNP chief needs to be taken to an advanced medical centre abroad for treatment to save her life. "We urge the government to give her a scope to receive treatment abroad immediately on humanitarian grounds rising above politics."

The journalists said the statements of the chief of Khaleda's personal physician team about her health condition are a matter of deep concern.

Being a top politician of the country, a former prime minister, a senior citizen, a woman as well as a prisoner, they said getting proper treatment is part of Khaleda's minimum human rights.

"As a nation, it's our responsibility and duty to ensure her fundamental rights and justice. We, therefore, urge the government to give her an opportunity for advanced treatment abroad by freeing her on permanent bail through the court," the statement said.

Considering Khaleda's overall contributions to the country and the difficult period of her old age, they hoped that the government would show sympathetic behavior towards her rising above politics.

The journalists also said the country's people will take it positively if the government takes steps for Khaleda's treatment abroad.

The signatories to the statement include journalists Reazuddin Ahmed, Alamgir Mohiuddin, Amanullah, Abul Asad, Shawkat Mahmud, Rezwan Siddiqui, Mostafa Kamal Majumder, Salahuddin Mohammad Babar, Syed Mesbah Uddin, Abdul Hye Sikder, Ershad Majumder, Amanur Rahman Sarker, AL Mujahid, M Abdullah, Nurul Amin Rokan, MA Aziz, Kader Gani Chowdhury, Kamaluddin Sabuj, Syed Abdal Ahmed, Masudur Rahman Khalili, Ilias Khan, Mursalin Nomani, Kazi Rawnak Hossain, Badiul Alam, Bakhtiar Rana, and Nuruddin Ahmed.